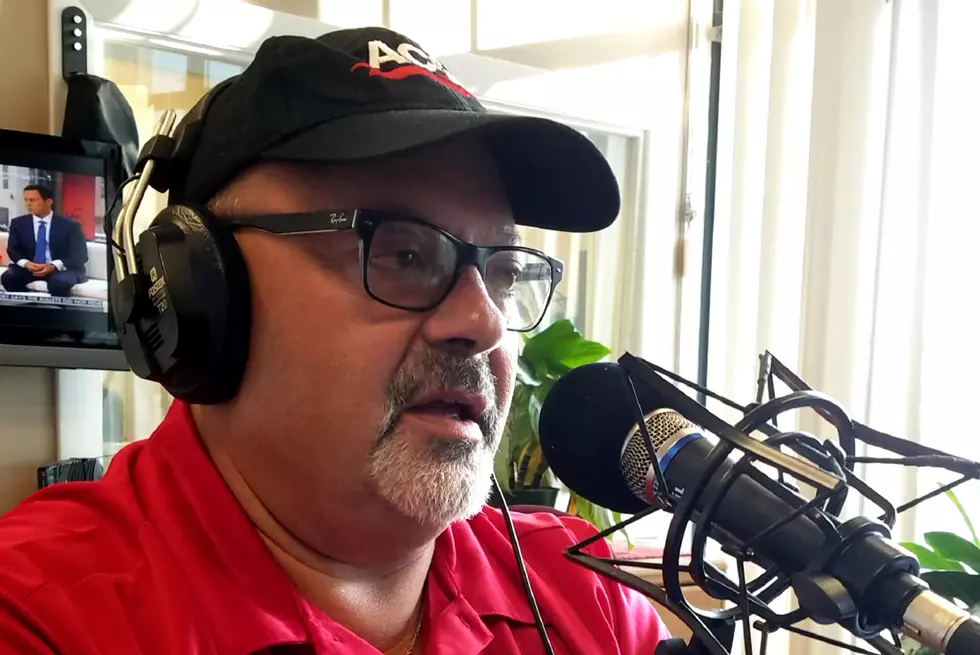 Boston Seafood Expo Canceled Amid Coronavirus Fears
Taylor Cormier/Townsquare Media
The Boston Seafood Expo has been postponed due to coronavirus fears, and a related annual tour of New Bedford's working waterfront has also been canceled.
Diversified Communications Group on March 3 announced its decision to postpone Seafood Expo North America, the international trade show set for March 15 to 17. The decision was made after around 150 companies from China said they could not attend.
"After many weeks of monitoring the evolving situation around COVID-19 and evaluating the full spectrum of feedback we received among hundreds of calls and emails, we have decided that the 40th edition of Seafood Expo North America/Seafood Processing North America will not take place as scheduled in March and is postponed while we look at other options," Diversified said in a statement on their website.
If the expo is rescheduled for later in 2020, it might not be held in Boston. Diversified vice president Liz Plizga told the trade publication Seafood Source that the plan is to host the event either in Boston or in another U.S. city.  She said an announcement could be expected by mid-April. Participants and guests will be able to roll over their fees to that event or the subsequent 2021 exhibition.
"This was an incredibly difficult decision due to the importance of the event to the industry," Plizga told Seafood Source. "We have been monitoring the rapidly evolving situation caused by the outbreak of COVID-19, and have done our best to listen to the concerns as well as the needs of our customers."
The annual seafood trade show draws people from all over the world, including many from Asian countries, according to Richie Canastra, owner of the Whaling City Seafood Display Auction in New Bedford.
"I'm actually kind of relieved that they canceled it," Canastra told WBSM. "There's a lot of people I spoke to that weren't planning on going because of the virus."
In recent weeks, many Chinese companies had canceled plans to attend the expo. By the end of February, only 23 exhibitors from China still planned to attend, down from 172 only two weeks earlier, Diversified previously announced.
"Due to the current travel procedures into the United States, we are expecting to see an impact in participation from Mainland China, which annually represents about 5% of the combined visitor and exhibitor attendee base and 9% of the exhibit space," Diversified wrote on its website on Feb. 12.
On February 2, U.S. travel restrictions had gone into effect for people traveling from China to the U.S. The travel restrictions made it hard for people from China to conduct business overseas.
Canastra said the New Bedford seafood industry will be fine without this year's expo, but acknowledged that the annual event in Boston is a place where international trade deals are made. He said that once a week, fresh fish is flown out of Logan Airport to Europe, and that there is a global export market for frozen fish sourced from New Bedford fishing boats.
Canastra said the full impact of the coronavirus on the fishing industry has yet to be known, but that he's heard prices are down for lobster -- a U.S. export commodity popular in China.
"I'm not in the lobster business. But from what I understand, in China, people aren't working; they're staying contained in the home. So there's not a lot of business happening there and back to the United States."
It's apparently not just a Northeast issue. On the West Coast, fleet owners are also saying that lobster exports to China have dried up and that the pandemic "just killed the market."
Every year, as part of the Boston expo, participants have taken a chartered bus to New Bedford. Upon arrival, they tour commercial fisheries, processing and port facilities along the waterfront and observe Canastra's wholesale fish and scallop auction. This year, that tour won't happen.
Globally, more than 3,000 people have died of COVID-19 and nearly 90,000 made ill, according to the World Health Organization. In the United States, at least six have died and there are around 90 confirmed cases. The virus emerged in Wuhan, China and has spread to more than 60 countries.
The Boston seafood expo, a major industry draw, generally features more than 1,000 exhibitors each year.
Enter your number to get our free mobile app
More From WBSM-AM/AM 1420