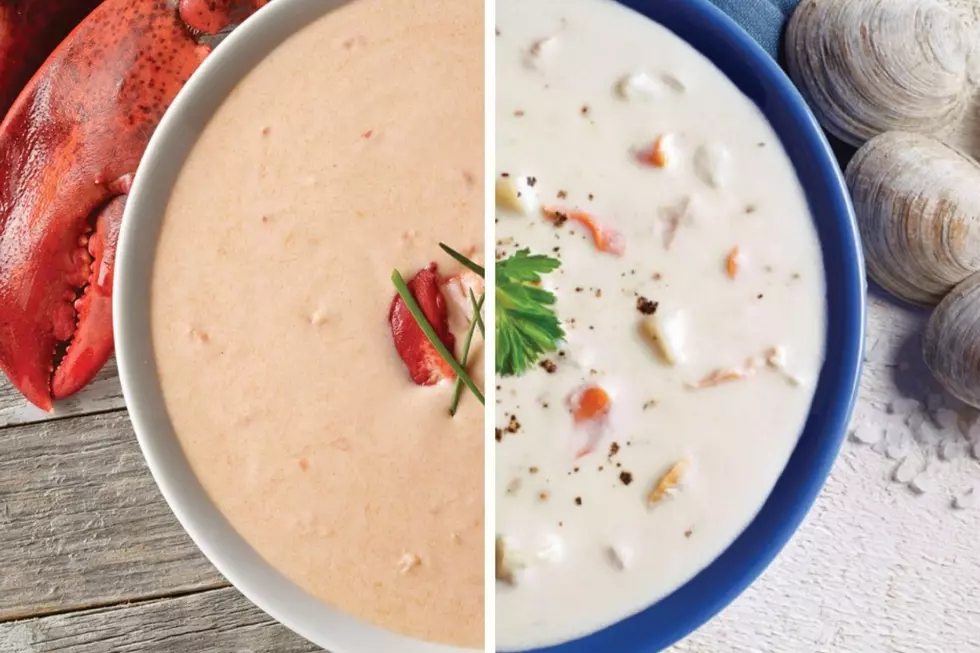 Blount Soup Pop-Up Sales Returning After Closing in Fall River
Blount Company Soup Store via Facebook
If you are missing your flash sales from the Blount Company Soup Store in Fall River, we have some good news for you.
After the company's Fall River company store closed in 2022 for renovations, the public was missing the opportunity to buy those big "bags" of soup, especially in the winter.  Even though this hasn't been the coldest or snowiest of winters, New Englanders certainly love their soup, some more so when it's made for us. Blount made it possible to have restaurant-quality soups readily available at home.
That's one of the reasons so many people on the SouthCoast loved taking advantage of the Blount soup sales, which could be a bit of an adventure. In fairness, you never really knew what kinds of soups you'd encounter at the sales. That being said, it was always fun to bring something new home that could become a family favorite.
Since the closing of the Fall River location for renovations, there has been a void.  That's why Blount has decided to move the pop-up sales down to its Warren, Rhode Island location.
Beginning this weekend, soup lovers will once again be able to buy bargain bags of soups for between $5 and $15 each.
"Time to restock those freezers again," the company said in a Facebook post this week.
The first sale is scheduled for Friday.  For the time being, the weekend sales are scheduled for Friday from 10 a.m. to 5 p.m. and Saturday from 10 a.m. to 2 p.m.
When my kids were kindergarteners, I remember the phrase, "You get what you get and you don't get upset."  That's similar to the frame of mind you should be in when going to a Blount pop-up sale.  You want to be open-minded.  If you can land that broccoli and cheese soup you were hoping for, that's great.  If not, you're going to be just as happy with some clam chowder.
The other important thing to note about these Blount soup sales is that when they run out of produce, the game is over. They close up when they sell out.
The uncertainty is all part of the fun.
25 Mouth-Watering Southcoast Dishes to Be Grateful For
From chicken parm to turkey dinners to BBQ ribs to cookies, here's a cornucopia of delicious dishes from local SouthCoast restaurants we can all be grateful for on Thanksgiving and every day.
20 SouthCoast Massachusetts and Rhode Island Dishes That Deserve to Be Featured on the Food Network
Take a dive into the freshest seafood dishes, Italian specialties, Portuguese favorites and much more for these signature SouthCoast dishes that are so good, they deserve to be featured on the Food Network.
More From WBSM-AM/AM 1420