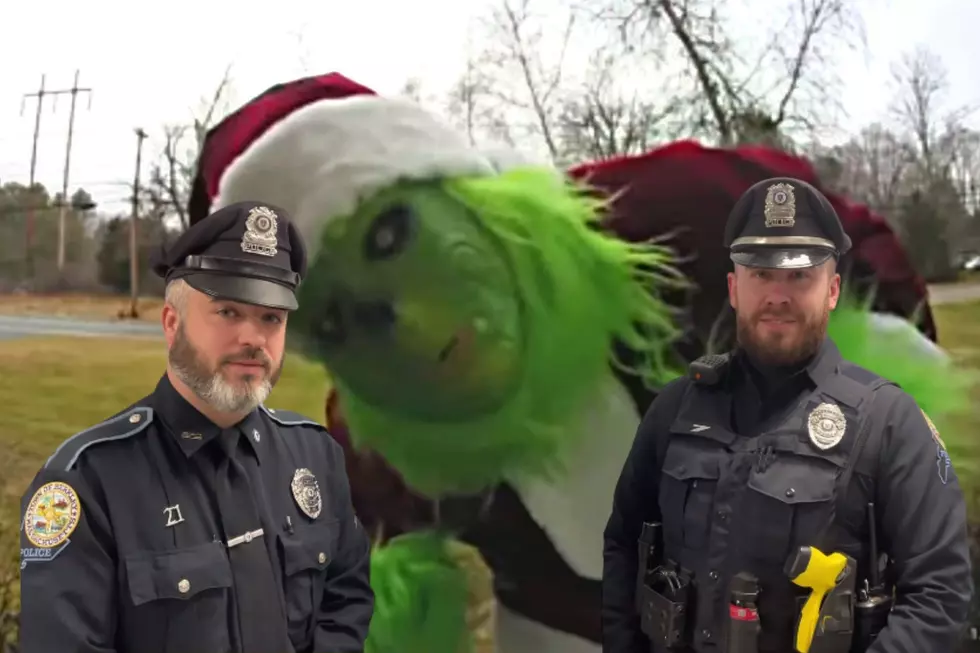 Berkley PD Calls on The Grinch to Help with Their Holiday PSA
Berkeley Police Department/Facebook Watch
A sneaky individual with green fur wearing a Santa costume was spotted in Berkley on Monday attempting to break in to vehicles and steal packages from doorsteps, and it was all caught on camera. The antics lead to the arrest of the notorious Grinch by the Berkley Police Department.
He loves to bring chaos around the holidays, but this time, the Grinch was caught red-handed.
Truthfully, the video was a light-hearted plan hatched by Berkley PD to promote a PSA about the importance of locking car doors and tracking packages. With a new chief at the helm of the department, the force aims to create a larger presence online to create a stronger relationship with its community.
The Officers Behind the Video
Officer Avilla, Officer Meadows, and Officer Engstrom teamed up to create a PSA that would catch their community's attention and bring awareness to certain trends that occur during the holidays.
"It's important for neighbors to be looking out for each other," said Officer Avilla. "If they see something, it's important that they call us and let us know. We would rather deal with a misunderstanding than a missed opportunity to make a difference in the community."
Around this time of year, car break-ins and "porch pirates" become more common. The officers decided to tap into the holiday spirit and utilize the most notorious "meanie" they could think of.
Officer Meadows had the task of putting on the Grinch suit and showed he's not just a cop, but also a pretty decent actor.
The Chief's Response
The newly appointed Berkley police chief, Christopher Baker, was impressed by his officer's efforts.
"I thought it was a great idea," he said. "How do you say no to something like that when they want to get involved and do it in a way that's light-hearted? I applaud their efforts and I'm fortunate to be a part of the team."
"They deserve an Academy Award," he joked.
The Community's Response
The department's goal is to create a larger online presence and they have started off strong by racking up 11,000 views with their latest Facebook PSA.
These officers are more than just a badge. The department aims to create a more personal relationship with its community, and if that means throwing on a Grinch suit to get its message across, they are ready and willing to do so.
Watch their PSA here:
Massachusetts Top 25 Small Cities
These Massachusetts cities got the highest grades for livability.
More From WBSM-AM/AM 1420