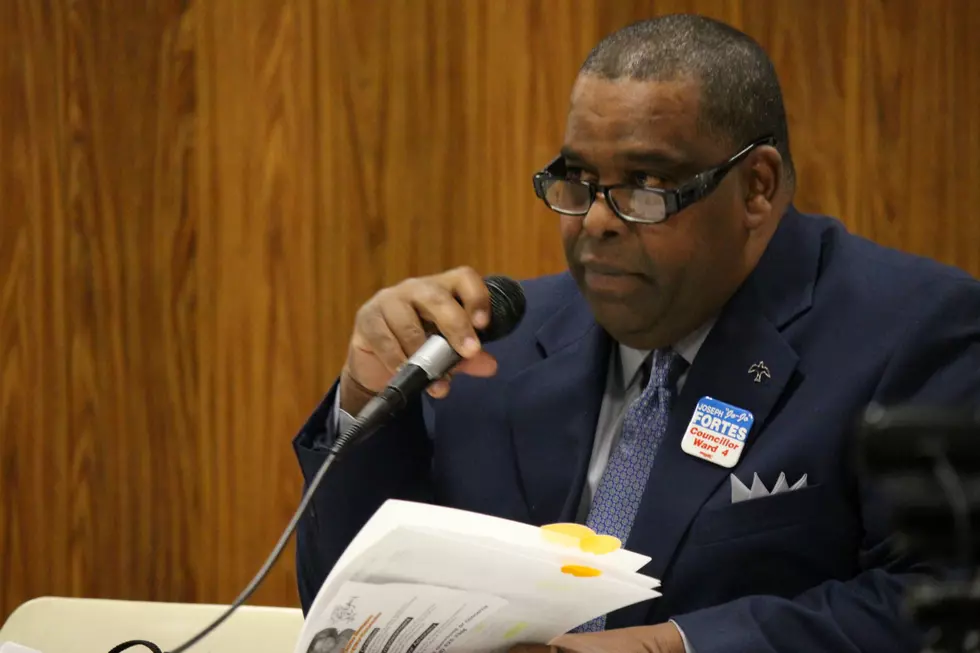 Ban Fortes From Public Office If He Committed Fraud [OPINION]
Matthew Costa/Townsquare Media
If allegations published by the New Bedford Light are true. former New Bedford Ward 4 City Councilor Joseph "Jo Jo" Fortes should be banned from holding public office ever again.
The New Bedford Light article, written by veteran New Bedford political reporter Jack Spillane, reported that Fortes may have given a false address on Pleasant Street for the purpose of voting in the last seven elections. Furthermore, the article suggested Fortes may have run twice for the Ward 4 Council seat while using the same fake address. The article stated Fortes may actually have lived in Wards 5 and 6 during at least a portion of the time in question.
After reviewing evidence presented by family members, the New Bedford Election Commission voted unanimously last week to delete Fortes from the voter rolls. Spillane wrote the that commission is convinced Fortes has never lived at the Pleasant Street address. But Election Commissioner Manny DeBrito told WBSM's Brian Thomas there is no evidence that Fortes did not live at the Pleasant Street address during the eight years he served on the council.
Secretary of State Bill Galvin, who oversees all elections in Massachusetts, should conduct a thorough review of this matter. If Fortes was running for a council seat in a ward other than the one he was living in and was using a fake address to vote and launch political campaigns, that is fraud. Fraud is corruption and it should be prosecuted.
I am not suggesting that Fortes should go to jail if the allegations against him are proven but he certainly should pay a fine and be stripped of his right to vote or hold public office again. Fair and honest elections are the hallmark of a free nation.
Voter fraud cannot be tolerated.
Barry Richard is the host of The Barry Richard Show on 1420 WBSM New Bedford. He can be heard weekdays from noon to 3 p.m. Contact him at barry@wbsm.com and follow him on Twitter @BarryJRichard58. The opinions expressed in this commentary are solely those of the author.
LOOK: What major laws were passed the year you were born?
Data for this list was acquired from trusted online sources and news outlets. Read on to discover what major law was passed the year you were born and learn its name, the vote count (where relevant), and its impact and significance.
More From WBSM-AM/AM 1420