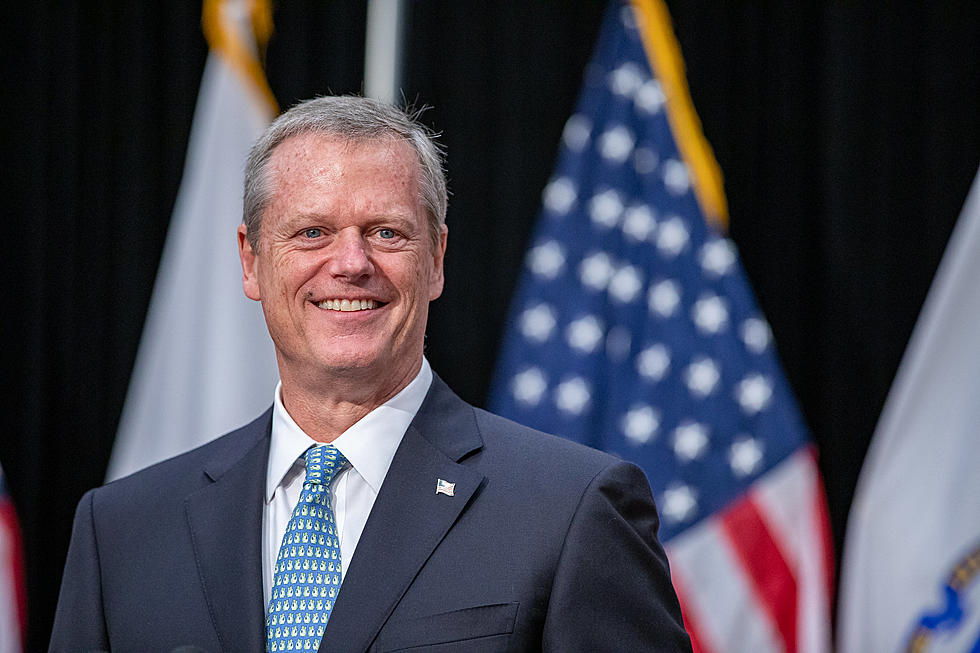 Baker Unleashes COVID Cops for Labor Day [OPINION]
Joshua Qualls/Mass.Gov
Massachusetts residents who violate the Commonwealth's COVID-19 restrictions just might get a visit from the COVID cops over the long Labor Day weekend.
No, seriously. The Boston Herald reported Governor Charlie Baker is unleashing "coronavirus enforcement teams" to make sure you are following the rules. And if not, you could face a citation or a fine for non-compliance.
Baker said the fight against COVID-19 is far from over.
"We still have a long way to go. And I think it's important for people to remember and understand that," he said. First and foremost, Baker is warning people to follow the rules, stating "No one can afford to gather in large groups." Got that?
Baker said Massachusetts residents must, in addition to avoiding gatherings, wear face coverings and practice good hygiene and social distancing. There is something creepy about the thought of the government monitoring my hygiene habits.
The Herald reports that if you are ratted out for non-compliance, you might expect a visit from one of the compliance teams to be staged in 15 different locations across the Commonwealth. Baker said the enforcement teams "are a mechanism to send a message." Indeed they are.
Can you believe that seven months into this "crisis" we are still being dictated to by the government as to how to behave, where we can go, and with whom? Here in New Bedford, the Mitchell Administration is still ordering churches closed.
The Herald reported that Baker's "Stop COVID-19" initiative unveiled this week includes the enforcement teams as well as "a new website, educational outreach, and an "advertising blitz" in more than six languages that will expand throughout the fall."
If you get busted by the coronavirus enforcement team this weekend, don't forget to blame your neighbors and insist that you were set up. I hair it works!
Barry Richard is the host of The Barry Richard Show on 1420 WBSM New Bedford. He can be heard weekdays from noon to 3 p.m. Contact him at barry@wbsm.com and follow him on Twitter @BarryJRichard58. The opinions expressed in this commentary are solely those of the author.
Enter your number to get our free mobile app
More From WBSM-AM/AM 1420