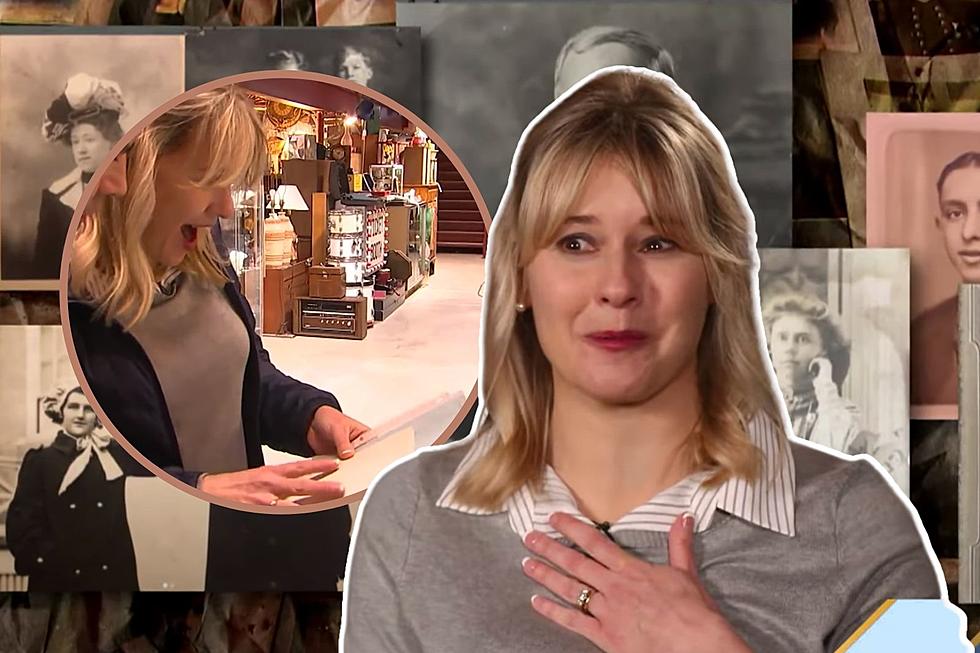 Attleboro 'Photo Angel' Gets a Spotlight on Today Show
TODAY/Youtube
An Attleboro woman has made it her mission to reunite people with long-lost photographs of their relatives.
With a little help from ancestry search engines and frequent trips to local antique shops, Kate Kelley has created quite the passion project, and she got the chance to share her story on Sunday's episode of "The Today Show."
Last year, I introduced you to Kate Kelley, aka the "Photo Angel." She had come across several photos of people who were not relatives while going through family photos with her mother, sent them off to the rightful owners, and since then, has been hooked on reuniting timeless photographs with their families.
Her mission is simple.
"I encourage people to visit local antique stores, dig out the old photos that are collecting dust in your attic, and return them to family members."
She refers to it as "the thrill of the hunt" when she gets her hands on an old photograph.
"I use genealogy websites, and if people have uploaded family trees, I gather as much information as possible, and then I reach out to them."
At first, Kelley was just enjoying trips to antique shops and snagging unclaimed photos, but after gaining popularity, people often send her photos so she can unite them with the correct families.
The crew at "Today" caught wind of this Plainville schoolteacher and decided to feature her growing hobby on "Sunday Spotlight."
"I got the email while I was at school. It was so exciting," said Kelley.
The production crew visited Kelley's home over February vacation to interview her, and they even took a trip to one of Kelley's favorite antique stores, Rhode Island Antiques Mall in Pawtucket, Rhode Island.
"They showed the segment yesterday morning with Willie Geist, and since it aired, the Photo Angels Facebook group has increased its membership by 5,000," said an excited Kelley.
"I just want to encourage people to do this and to experience the joy I've experienced reuniting these long-lost photos of families."
To date, Kelley has sent photos to 42 states and 5 countries, giving a second life to these once lost memories.
Watch Kate Kelley on Sunday Today
22 Odd and Tempting Vintage Items Found on Marketplace, Craigslist
Facebook Marketplace and Craigslist can easily become black holes, where a quick look can easily turn into hours of scrolling through things you don't need. They're also places where people sell the most random things, and it's amazing to see what some will try to sell. We've done the leg work for you, compiling some of the most wacky, amazing finds on seller sites in the greater Massachusetts and Rhode Island areas. Who knows, maybe you'll even see something that catches your eye for your own home!
The Most-Played Songs for Every Year of Fun 107's History
Fun 107 has played a lot of hits over the years, but what are the biggest ones? We put together a list of the hottest hit for each year of Fun 107's 32-year history – and some of them may surprise you. And if you can't remember the song or you just want to hear it again, click on the title of the track or the photo to see the music video.
More From WBSM-AM/AM 1420