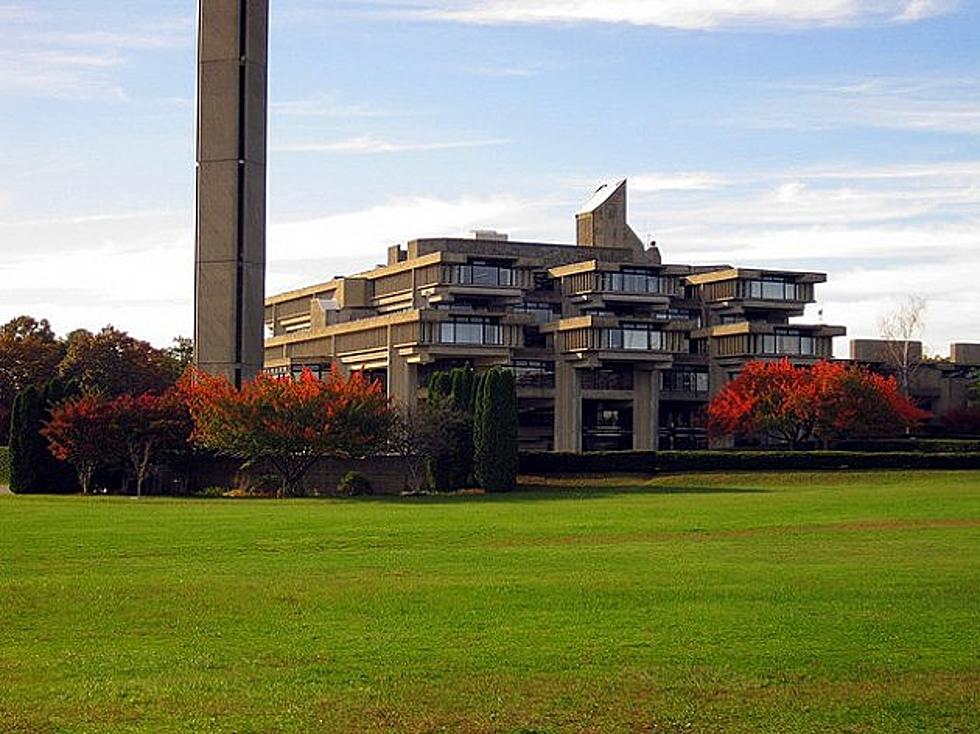 Around Town With Phil Paleologos: Groups Giving Back
UMass Dartmouth Photo
UMass Dartmouth Dining Services is collaborating with student organizations on campus to participate the #OneMillionActsOfGood campaign. UMass Dartmouth is one of 50 higher education institutions to participate in this program.
The #OneMillionActsOfGood campaign is initiated by Ellen DeGeneres and Cheerios whose goal is to encourage acts of good. On Feb. 26, UMass Dartmouth Dining Services will collaborate with student organizations on campus in the Campus Center from 11 a.m. – 2 p.m. to pack boxes of food. Students and volunteers will be gathering 300 boxes of food for distribution throughout the SouthCoast community. The boxes will be donated to Youth Opportunities Unlimited New Bedford and Arnie's Cupboard, an on-campus initiative to help UMass Dartmouth food insecure students.
Bristol Community College will host a series of free FAFSA Saturday workshops at BCC locations in Attleboro, New Bedford, and Taunton, throughout March. FAFSA Saturday events feature free help in completing the FAFSA, the key form needed to apply for financial aid. The college's financial aid professionals will be available to walk you through the financial aid application, FSA ID, and answer questions about the financial aid process.
Bring your 2015 income information to complete forms for Summer 2018 enrollment, or your 2016 income information to complete forms for Fall 2018 enrollment. For more information visit BCC Financial Aid Workshops. Events will be held on the following dates: BCC Taunton FAFSA Saturday, March 3, from 9 a.m. – noon, BCC Taunton center, 2 Galleria Mall Dr. BCC Attleboro FAFSA Saturday, March 10, from 9 a.m. – noon, BCC Attleboro campus, 11 Field Rd., Attleboro, BCC Taunton FAFSA Saturday, March 17, from 9 a.m. noon, and BCC New Bedford campus, 800 Purchase St., New Bedford. For more information, call 774-357-2515.
The Second Half: Lifelong Learning Institute will present a new slate of afternoon lectures and activities in association with the New Bedford Whaling Museum on Thursday afternoons this spring. Being shown will be "Master and Commander," "Mutiny on the Bounty," and "The Old Man and the Sea," to name a few. The films will be screened in the Museum's Cook Memorial Theater. Showtime is 2:30 pm on March 22 and 29, April 5, 12, 19, 26, and May 3 and 10. Tickets cost $10 for museum members and $15 for non-members and can be purchased online at whalingmuseum.org or by calling 508-997-0046 ext. 100. For more information about the series visit whalingmuseum.org.
According influenster.com. the No. 1 Girls Scout cookie sold in Massachusetts is Caramel deLites® / Samoas®, which is the same choice as Maine.
Thin mints are the most popular choices in New Hampshire and Rhode Island. Do-si-dos® / Peanut Butter Sandwich is tops in Vermont, while Connecticut favors Peanut Butter Patties® / Tagalongs® This is the time of the year you see Girls Scouts out raising money by selling their cookies. If you get a box for me, it will be greatly appreciated.
https://www.influenster.com/article/top-girl-scouts-cookies-by-state
The next time you're looking for a bite to eat, remember the good folks who give back to our community.
As part of its Community Breadbox program, Panera Bread of Dartmouth, a Howley Bread Group franchise, recently donated $525 collected from its customers to Mercy Meals and More of New Bedford, an organization dedicated to feeding homeless people in the area.
Throughout 2017, customers and employees of Panera Bread in Dartmouth were invited to donate to a Community Breadbox donation canister to help support the mission of ending hunger in America.
"It is organizations like Panera Bread that allow us to continue to feed the homeless in our community," said Trinity Pires, president of Mercy Meals and More.
Mercy Meals and More is a non-profit program that provides a nutritious beginning to the day for neighbors in need. The goal is to not only provide free meals, clothing, and books for those in need but to also create a healthy atmosphere that builds networks of friendships and a stronger community.
More From WBSM-AM/AM 1420