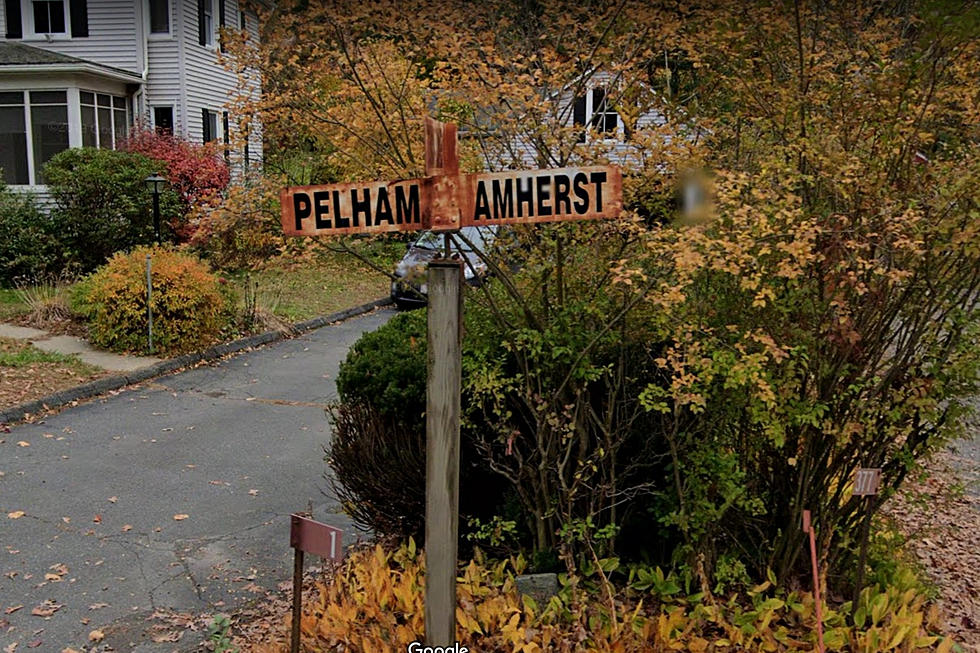 Amherst, Massachusetts to Pay Reparations to Black Residents [OPINION]
Google Maps
To the best of my knowledge, no one in Amherst, Massachusetts, has ever owned a slave. No one in Amherst, Massachusetts, has ever been held in bondage as a slave, including the few Black residents who live there.
Yet the Amherst Town Council has voted 12-1 to create a fund to pay reparations to Black residents. According to the Daily Hampshire Gazette, it would require a two-thirds vote of the town council to spend money from the fund.
According to an NBC News report, supporters say the median income for white families in Amherst is more than double that of Black families and more than half of the town's Black population live below the poverty line. They say Black families are prevented from buying homes in certain parts of the community due to restrictive policies and are denied access to jobs and education at UMass Amherst.
Reports indicate the town would establish the fund using some $200,000 in "free cash" from the state and would look to supplement it through private fundraising efforts. Exactly how the money would be distributed and to who are questions still being considered at this point.
All of this is foolishness. What qualifies someone to be deserving of reparations? Is everyone equally deserving, or will different amounts be paid to different people based upon some as yet to be determined formula? And why should everyone be expected to pay in with their common free cash allotment? What if perhaps your ancestors owned no slaves and were abolitionists?
Do you want to settle scores for things done centuries ago to and by people long dead? Improve our public education system. Teach the truth about American history and culture. Not Critical Race Theory, but an in-depth, honest-to-goodness examination of the American story with all of the glory and blemishes intact. Put it all out there, and spend more than two weeks on it.
Education, not suburban white progressive guilt that promotes victimization and resentment, is the way forward and not reparations.
Amherst, you cannot buy respect or forgiveness for something you didn't do from people not directly affected by the sins of slavery. Put the checkbook away and get over yourselves.
Barry Richard is the host of The Barry Richard Show on 1420 WBSM New Bedford. He can be heard weekdays from noon to 3 p.m. Contact him at barry@wbsm.com and follow him on Twitter @BarryJRichard58. The opinions expressed in this commentary are solely those of the author.
LOOK: Here are the biggest HBCUs in America
More than 100 historically Black colleges and universities are designated by the U.S. Department of Education,
meeting the definition
of a school "established prior to 1964, whose principal mission was, and is, the education of black Americans."
StudySoup
compiled the 20 largest historically Black colleges and universities in the nation, based on 2021 data from the U.S. Department of Education's
National Center for Education Statistics
. Each HBCU on this list is a four-year institution, and the schools are ranked by the total student enrollment.
LOOK: 50 essential civil rights speeches
Many of the speakers had a lifetime commitment to human rights, but one tried to silence an activist lobbying for voting rights, before later signing off on major civil rights legislation. Several fought for freedom for more than one oppressed group.
Keep reading to discover 50 essential civil rights speeches.
LOOK: 28 Modern Black History Makers & Moments
More From WBSM-AM/AM 1420