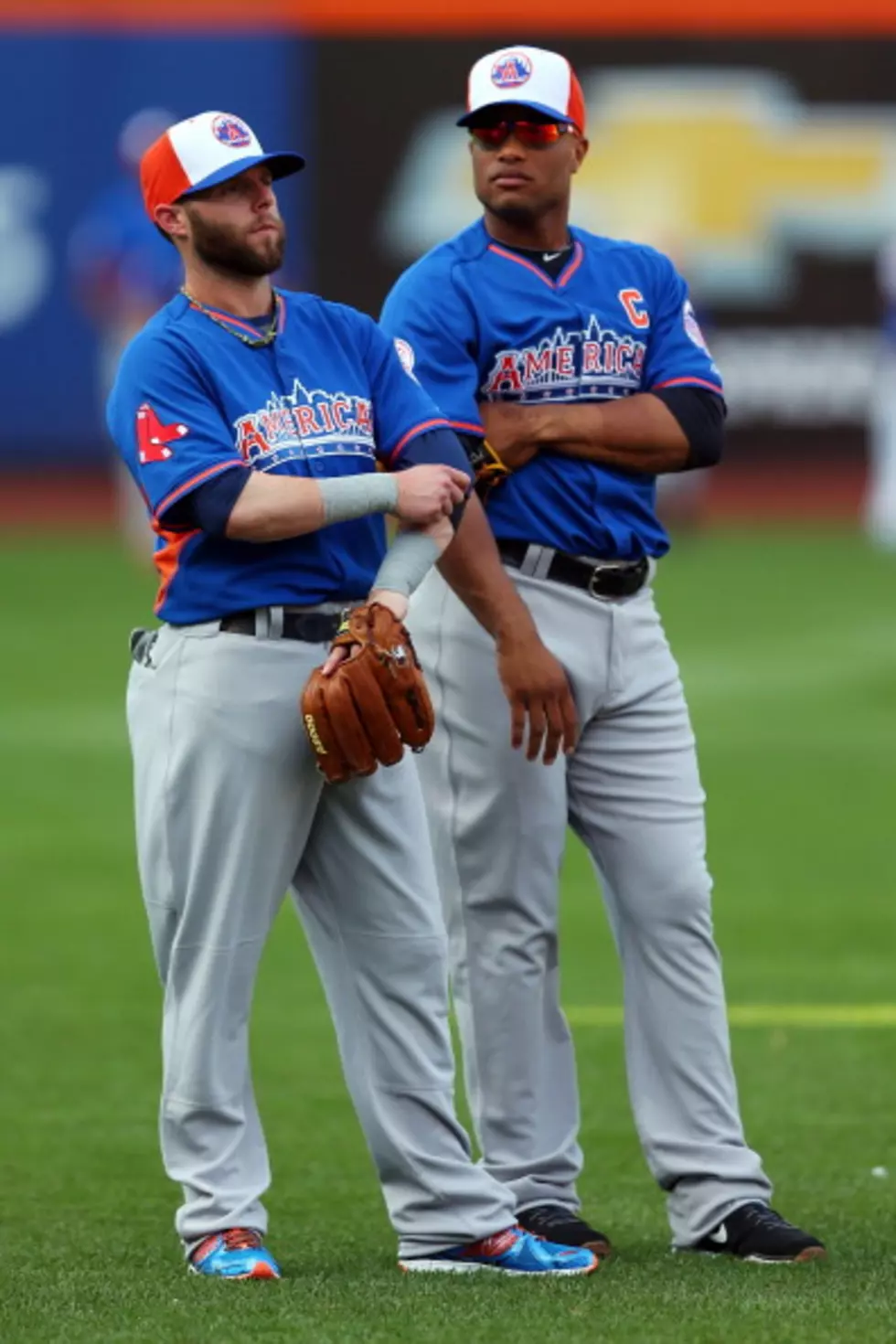 AL Beats the NL as Boston All-Stars Go Hitless- WBSM Wednesday Sports (AUDIO)
Getty Images
The American League shut out the National League 3-0 last night at Citi Field in NYC, Boston's Dustin Pedroia and David Ortiz went 0 for 2. Pedroia got in the game early when Robinson Cano was hit in the knee. Pedroia lined to right and struck out. Ortiz flied to center and hit into a double play.
The Red Sox will resume the season on Friday with the New York Yankees. Felix Doubront is scheduled to go against Andy Pettitte. Bostn leads Tampa Bay by two-and-a-half games.
Paul Pierce is thanking the city of Boston. Pierce was traded to the Nets recentrly and yesterday he opened an Instagram account and posted dozens of photos with the message "#ThankYouBoston."
Here's the morning sports report.
More From WBSM-AM/AM 1420