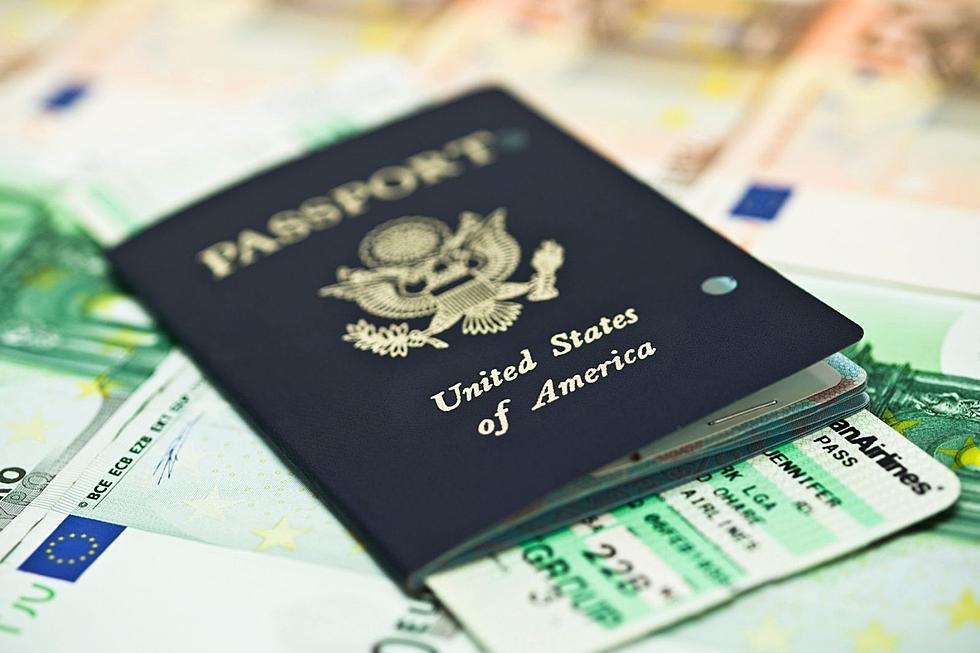 You Should Apply for Your Passport Early Due to COVID-19
Getty Images
My fiancé has never had a passport. Granted, he's not a big fan of flying, and the thought of traveling internationally probably freaks him out. So postponing this task has not really bothered him until now. However, we're getting married in August and are eager to plan our honeymoon trip. We're both beach bums, so we'd love to visit a tropical location and soak up the sun with a piña colada in each hand. We haven't been on a vacation in almost four years, and this pandemic definitely has us itching to get away soon.
Mr. Procrastinator knew that he had to apply for his passport in person as this is the first time he has had to apply. Unsure of what documents are required for the process, we called the local library, which is where I applied for my passport a few years ago. Due to the COVID-19 pandemic, Southworth Library is not currently operating as a passport application facility for in-person interviews. The agent told us to visit USPS.com to request an appointment online at the Post Office in New Bedford and to book right away because there is a significant delay. For routine service, it could take between 10 and 12 weeks for Greg's passport to be delivered. I recently saw a report on WCVB.com that said it has taken nearly four months for passports to be delivered, regardless if it was a first-time or renewal.
The earliest appointment available is almost two weeks from now. In our case, it would make sense to pay the fee to have it expedited, but we still do not have a guarantee of having the passport in hand by the time we want to book the honeymoon. Take it from me, this is not a headache you want to deal with a few short months before the wedding or any big trip you have in mind for the end of 2021.
Once you book your application appointment, make sure you have the following items in order:
Updated passport photo

CVS on Kempton Street in New Bedford and Walmart are both photo centers that can handle this for you if you do not want to do this at the post office the day of your appointment

DS-11 form filled out in BLACK ink

Do not sign this document ahead of time as a postal employee must witness your signature.

Your birth certificate

One original
One copy of the original

Your license/photo ID

Your physical license
A copy of your license (front and back)

Two Separate Payments

Post Offices accept credit cards, checks, and money orders for Post Office acceptance fees, which are $35
U.S. Department of State accepts personal, certified, cashier's, traveler's check, or money order for "Application Processing Fees"

Use this Fee Calculator to see how much yours would be
Please note that your passport will be mailed to you in one envelope and your original birth certificate will be mailed back to you in another.
LOOK: Stunning animal photos from around the world
From grazing Tibetan antelope to migrating monarch butterflies, these 50 photos of wildlife around the world capture the staggering grace of the animal kingdom. The forthcoming gallery runs sequentially from air to land to water, and focuses on birds, land mammals, aquatic life, and insects as they work in pairs or groups, or sometimes all on their own.
More From WBSM-AM/AM 1420