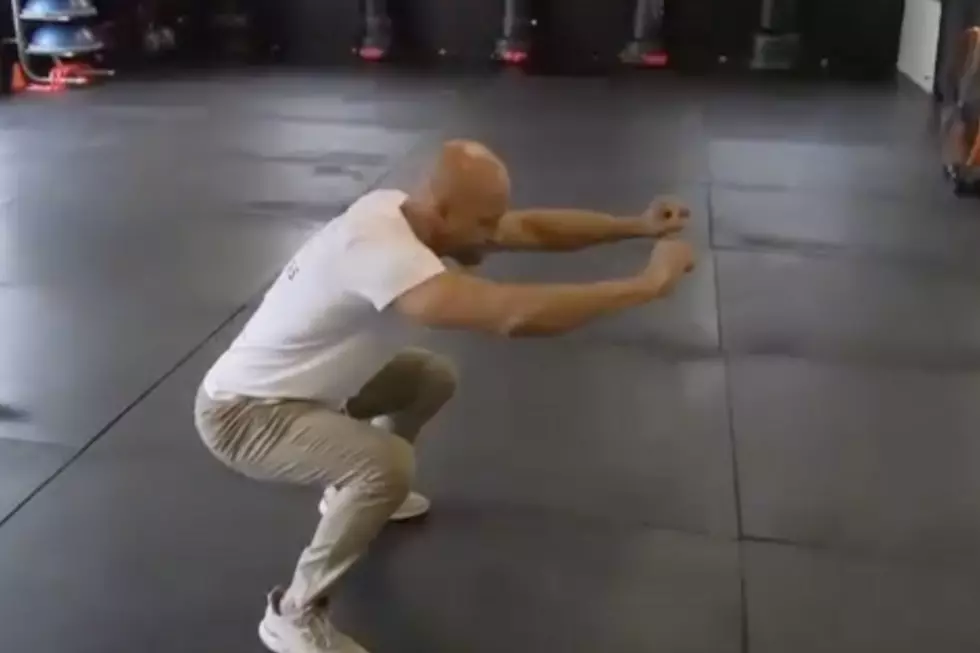 World Record For Squats Shattered [PHIL-OSOPHY]
Courtesy ABC6
I knew diddley-squat about Joe Reverdes, a personal trainer, who's respected here on the SouthCoast for his calisthenics, until a local trainer told me about a world record Joe was looking to break—and recently did.
He calls Cranston home and trains at A & D Fitness in Johnston, Rhode Island. Reverdes set his sights on defeating the previous world record of 15,939 squats. I can't even imagine how anyone could have accomplished that feat, but Reverdes completed a total of 16,064 squats in 22 hours, destroying the old record by 125 squats!
What was his inspiration to keep going when his inner voice begged him to stop? His wife and family. They were in the room, along with friends, who kept cheering him on throughout the entire 22 hours. He said it was his family that motivated him, watching his wife click the counter and his grandchildren pushing him to keep going. Photos of his family were placed on the floor under him, and when he felt like giving up, he'd look down at the photos.
After he rests up a bit, Reverdes would like to beat the world record of 288 squats in under five minutes. His hope is in two months to be the new world champion of that challenge, too.
I'm putting my money on Reverdes to accomplish his next undertaking.
Phil Paleologos is the host of The Phil Paleologos Show on 1420 WBSM New Bedford. He can be heard weekdays from 6 a.m. to 10 a.m. Contact him at phil@wbsm.com and follow him on Twitter @PhilPaleologos. The opinions expressed in this commentary are solely those of the author.
More From WBSM-AM/AM 1420