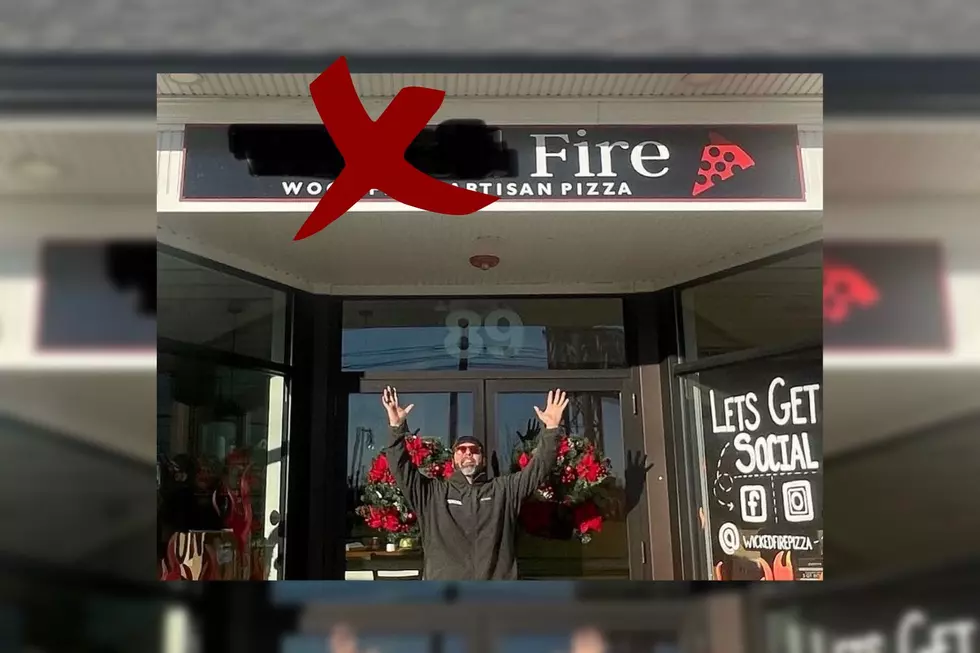 Buzzards Bay Pizza Shop Fires Up New Name Thanks to Loyal Customers
Courtesy of Josh Lowden
In December, one Buzzards Bay pizza shop owner learned he had to change the name of his business just two weeks before his grand opening. Thanks to the help of his loyal customers, Josh Lowden has unveiled his shop's new name and his big plans for his first year as a brick-and-mortar restaurant.
What was once Wicked Fire Pizza is now proudly named Shore Fire Pizza, and it's officially open.
Here's What Happened
Lowden managed to create a successful pizza business by running Wicked Fire out of a food truck for the past two years. Business was good, and he was ready to put roots down in Buzzards Bay. Two weeks before flipping on the "Now Open" sign, he got a letter in the mail from Wicked Restaurant Group, asking Lowden to change the name immediately.
Lowden Leans on Customers for Help
Lowden asked the public's help with some name ideas, and hundreds of suggestions came pouring in. After sifting through all the entries, Lowden found the perfect one thanks to a woman named Carol Mead.
"From my very first memory as a child to seeing the excitement on my own kid's face, the one thing we all truly love to do is go down to the shore," Lowden said. "Being from New Jersey, we go down the shore."
Whether it's Jersey Shore or the shore near Buzzards Bay, Shore Fire Pizza fits right in with the coastal vibes of the Cape.
So, What's Next for Shore Fire Pizza?
Lowden and his team will continue the transition from the old name to the new name, and for the next couple of weeks, Shore Fire Pizza will be open during lunch hours.
"We will be doing our 12-inch pizzas only to start but will slowly move to add to the menu as quickly as possible," Lowden said.
Wood-fired pizza made of fresh, homemade dough will officially bring a tasty scent to Buzzards Bay thanks to one local family's dream and the help of its loyal customers.
Shore Pizza has arrived.
The Best of South Shore Bar Pizza
There's pizza, and then there's South Shore Bar Pizza. Birthed in Brockton (and to this writer, perfected in Randolph – Lynwood Café is the true G.O.A.T.), it must meet certain qualifications to be considered "SSBP," which include: it's a 10-inch pie; it has a thin, cracker-like crust with minimal "flop;" the cheese is a blend that features more cheddar than mozzarella; and bonus points if you take it home between two carboard-type plates wrapped in flat brown paper bag. They also usually come with "laced" or "burnt" edges (terminology depends on where you are ordering), which is when the sauce and cheese are extended all the way to the edge of the pan, creating a crispy, flavorful coating to the crust. We reached out to the hugely popular
South Shore Bar Pizza Social Club Facebook group
to ask the experts to share the best of the best (in no particular order).
More From WBSM-AM/AM 1420