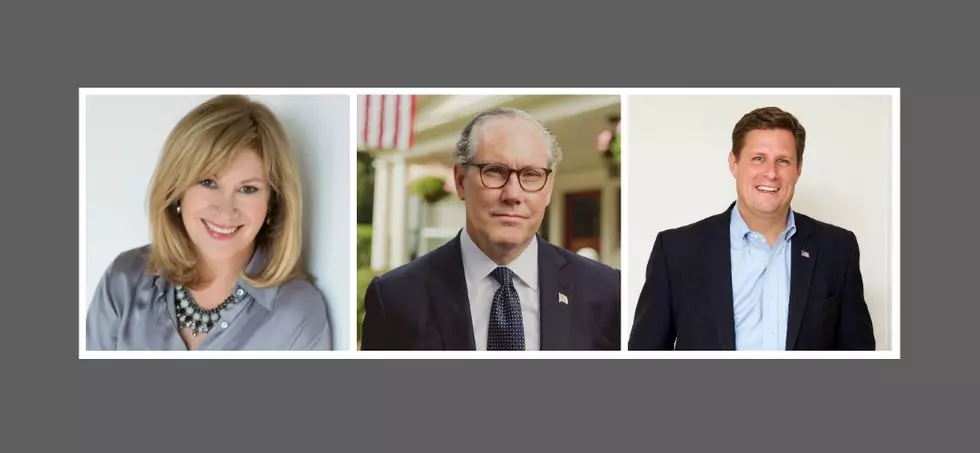 Who Will Republicans Select for U.S. Senate? [OPINION]
Facebook / Twitter
There are three candidates running in the GOP primary to take on Senator Elizabeth Warren in November.
One of the most talked-about elections in the country in 2018 will be the Massachusetts U.S. Senate race.
Democrat Sen. Warren is running for another six-year term. On September 4, the Republicans primary will decide who will face off against her. Whoever wins the GOP primary will be an instant star in the Republican primary. Sen. Warren is a national political force like Sen. Ted Kennedy, President Obama, President Reagan and Barry Goldwater. She attracts supporters and detractors as those previous presidents and senators did.
Getting to run against Sen. Warren means capturing some of her political celebrity. The GOP nominee will be the subject of national political stories in the major newspapers and on television and radio. The candidate will receive financial support simply for running to defeat Elizabeth Warren.
The race is down to two contenders at this point, with three candidates on the ballot. Beth Lindstrom has a great resume and placed second at the convention, but she hasn't been able to raise the money for a serious media presence.
The race is between State Rep. Geoff Diehl and businessman John Kingston at this point. Rep. Diehl won the convention and is the official candidate of the Massachusetts Republican Party. John Kingston has been running a strong direct mail and television campaign for weeks all over Massachusetts.
In 1990, Rep. Steve Pierce one the Massachusetts GOP convention for governor. He was defeated in the September primary by the man he had defeated at the convention--eventual Governor William F. Weld.
Of course, this also isn't 1990 anymore.
Chris McCarthy is the host of The Chris McCarthy Show on 1420 WBSM New Bedford. He can be heard weekdays from 10 a.m. to noon. Contact him at chris.mccarthy@townsquaremedia.com and follow him on Twitter @Chris_topher_Mc. The opinions expressed in this commentary are solely those of the author. 
More From WBSM-AM/AM 1420