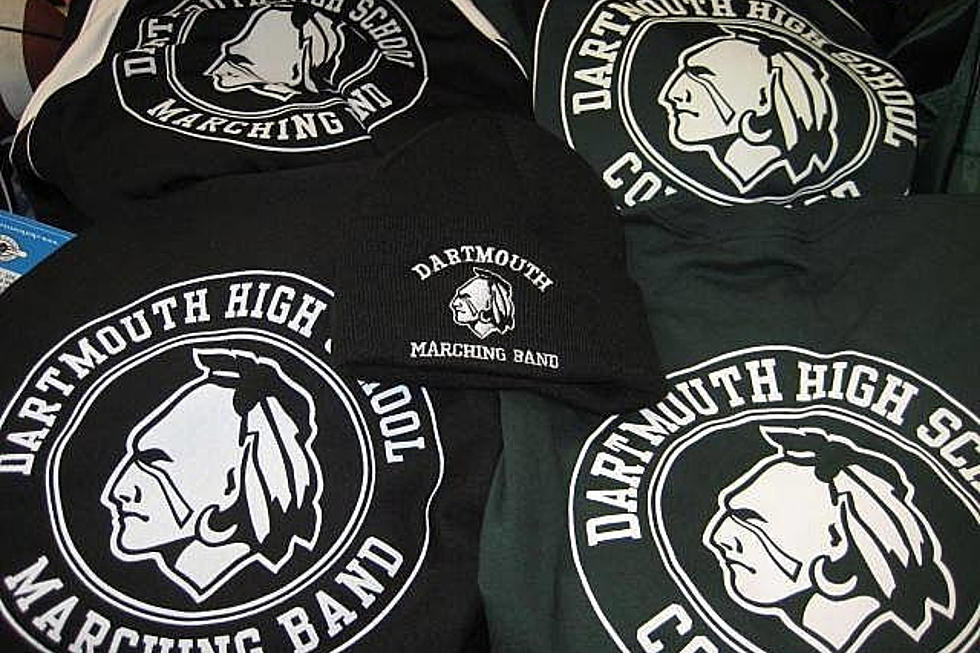 What to Do About the Dartmouth Indian [TOWNSQUARE SUNDAY]
Courtesy Dartmouth High School
There is growing debate among some community groups over whether the "Indian" logo for Dartmouth High School should be removed.
Some say the logo is insulting to Native Americans. Others insist the logo is dignified, and there has been no real outcry for its removal.
New Bedford NAACP Branch President Dr. LaSella Hall asked the Dartmouth School Committee last year to lead a "community discussion" on the issue, but the request was voted down, 3-2.
Earlier this year, the school board voted to form a "diversity committee," and said the issue would be discussed there.
The issue was raised this week on Townsquare Sunday during an extended interview with Dr. Hall. His comments can be heard here:
Townsquare Sunday is a weekly public affairs program heard every Sunday morning at 6 on 1420 WBSM. The program highlights individuals and organizations working to make Greater New Bedford a better place to live.
Enter your number to get our free mobile app
More From WBSM-AM/AM 1420