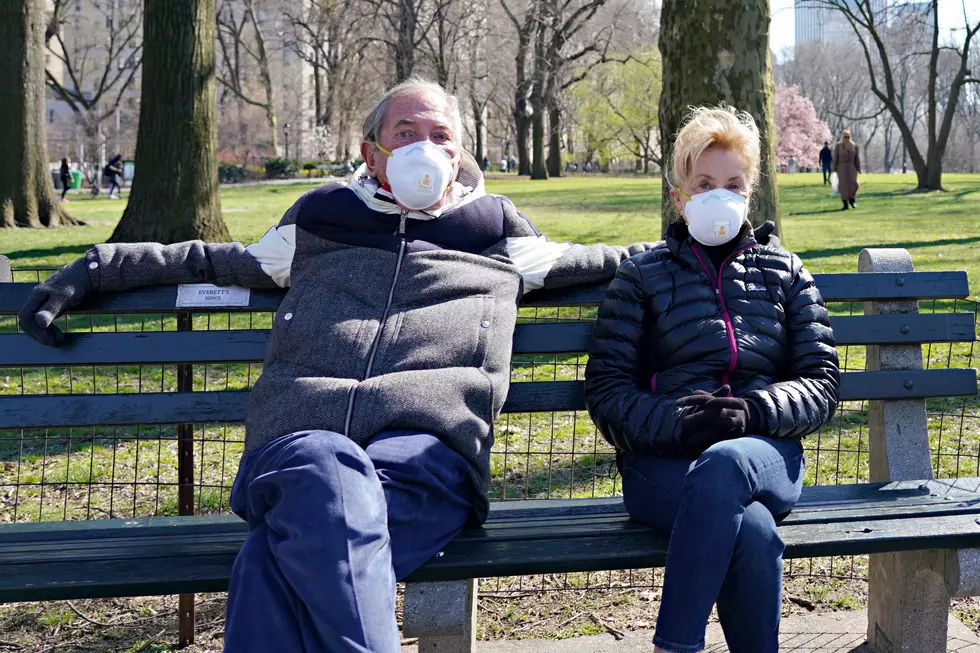 What Outdoor Mask Mandate? [OPINION]
Getty Images
A debate is apparently raging over whether to lift the outdoor mask mandate in Massachusetts. What outdoor mask mandate? I didn't know there was such a thing. No wonder people will cross the street when they see me coming their way sans mask. Whoops!
Come on, man! Were you aware that an outdoor mask mandate was in place? I plead ignorance. I have worn a mask in outdoor shopping areas such as the Wrentham Village Premium Outlets and places such as that. But I haven't even done that in a long time. Truth be told, I haven't seen a lot of folks wearing masks outdoors, either. Anywhere!
Occasionally when I go for my morning or evening walk, I might see someone walking outside with a mask on and I just sort of feel for them. They must live with a great deal of fear.
The various Boston news media has quoted experts in recent days who say wearing masks outdoors is no longer necessary. Some have gone so far as to suggest that wearing a mask may not be healthy for you. We've heard much of that before.
Governor Charlie Baker who has watched COVID numbers slide up and down since residents began receiving vaccinations says he is not ready yet to lift the mandate. The governor usually has to see which way the wind is blowing on such matters.
From my perspective, most people appear to have kicked the outdoor mask mandate to the curb because I do not see a lot of people in compliance. As a matter of fact, when I do see a masked person outdoors, I tend to take a second look because it is that rare to me. Oh well, who knew?
Barry Richard is the host of The Barry Richard Show on 1420 WBSM New Bedford. He can be heard weekdays from noon to 3 p.m. Contact him at barry@wbsm.com and follow him on Twitter @BarryJRichard58. The opinions expressed in this commentary are solely those of the author.
MORE: Some of the Memes & Tweets That Have Made Us Laugh (and Maybe Think)
More From WBSM-AM/AM 1420