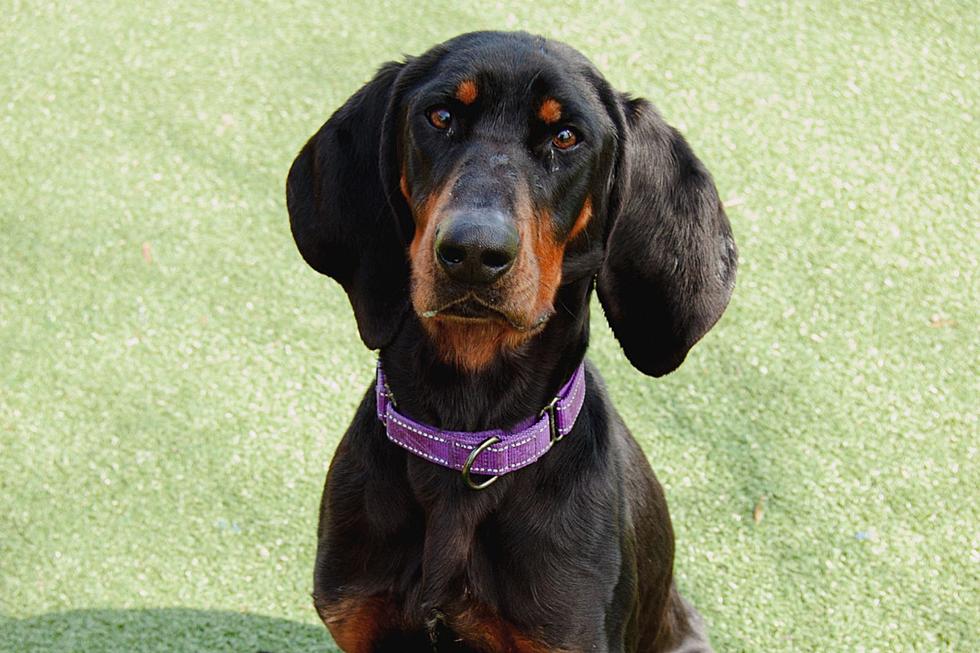 New Bedford Coonhound Makes Everyone Smile with Silly Personality [WET NOSE WEDNESDAY]
Lighthouse Animal Shelter
Happy Wet Nose Wednesday!
Wednesdays have gone to the dogs, and it's for a great reason. Hundreds of animals on the SouthCoast are waiting to be adopted, and thanks to the help of local shelters, we get to share their stories each and every week.
This week, the spotlight belongs to a gorgeous dog in New Bedford that has captivated the hearts of the workers at Lighthouse Animal Shelter.
Meet Brenda. She is around 4 years old and is a beautiful, 62-pound Coonhound. Not only is she beautiful on the outside, but her personality is just as lovely. She was found as a stray in Kentucky and now spends her days under the tentative care of the Lighthouse staff.
"She is so incredibly goofy," the shelter said. "If you are having a bad day, Brenda is guaranteed to lift your spirits with her silly nature."
Brenda is well-rounded. While she loves to play with everyone she meets, she also enjoys relaxing afternoons on the couch for a snuggle.
"She has a good on-and-off switch," the shelter said.
Brenda loves other dogs and made instant friends with a lot of the dogs at the shelter. Her forever home will need some patience in teaching Brenda house training, but she is making progress at the shelter.
Does Brenda sound like the perfect fit for you and your family? Contact Lighthouse Animal Shelter, like the shelter on Facebook and schedule a play date today.
Brenda can't wait to cuddle you.
Lighthouse Animal Shelter
596 Hathaway Road, New Bedford, MA 02740
508-999-7387
52 Sleepy SouthCoast Dogs That Will Make You Smile
SouthCoast "pet parents" share their slumbering fur babies for all to see.
Check It Out: Dogs Attend 'Photo Day' to Raise Funds for Local Animal Shelter
Anne Soares created "Home for Paws Pet Photo Day" to raise money for the Humane Society and Shelter SouthCoast, and the cuteness of these dog portraits did not disappoint.
More From WBSM-AM/AM 1420