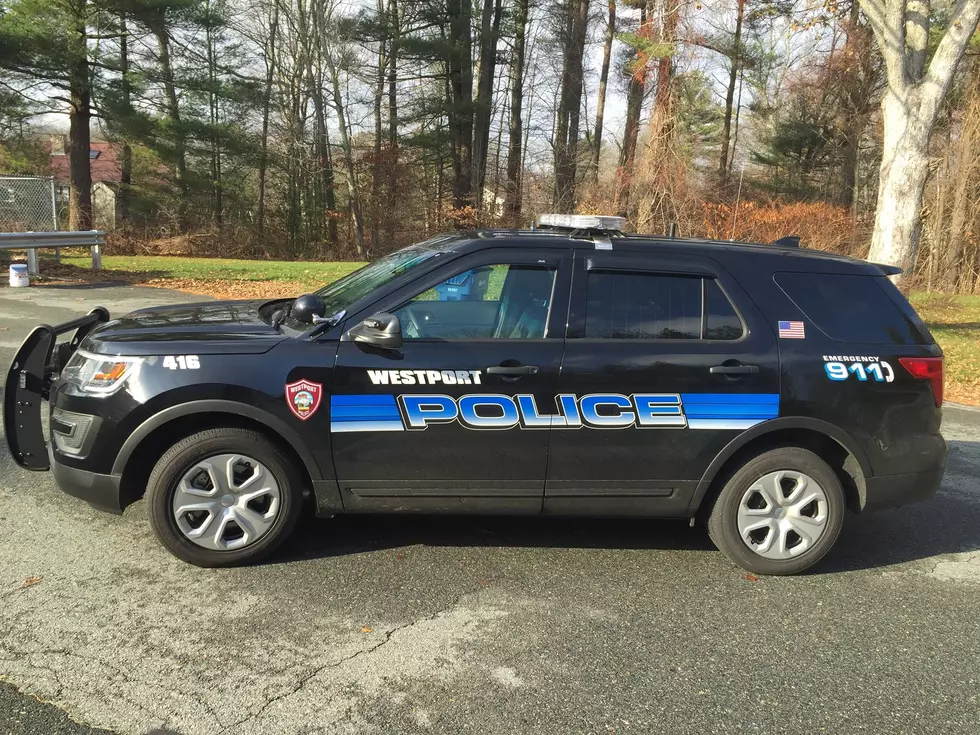 Westport Police Nab Fall River Hit-and-Run Suspect
Westport Police Department/Facebook
A man who allegedly bothered employees of a Fall River business while drunk and then backed his truck into a parked taxi before driving away was arrested Thursday afternoon by Westport police.
Joseph DaCosta, 41, is charged with operating under the influence of alcohol, third offense; failure to stop for police; negligent operation of a motor vehicle; assault; leaving the scene of property damage; and possessions of an open container of alcohol in a motor vehicle, Westport police said in a media release.
On Thursday, Jan. 29, Westport police were contacted by Fall River police about a black Toyota Tacoma involved in a hit-and-run in their city. The vehicle was last seen heading east on State Road.
Soon thereafter, Westport police received calls about an erratic driver striking mailboxes while traveling south on Sanford Road. The vehicle was spotted by police on Rt. 177, blue lights were activated, and the man's vehicle eventually came to a stop on Sodom road.
Responding officers reported that the man, identified as DaCosta, was belligerent, unruly, and refused to exit his vehicle. He allegedly had a strong odor of alcohol on his breath, was unsteady on his feet, and had urinated himself. Police say within the vehicle there were empty nip bottles of Fireball Cinnamon Whiskey in plain view.
DaCosta was placed under arrest and transported to the Westport Police Station where he attempted to spit at and kick an officer, according to the news release from Det. Sgt. Christopher Dunn.
According to Fall River Police Capt. Jay Huard, DaCosta is accused of entering the Town Taxi building at 160 Stevens Street while being drunk and belligerent. After leaving the place of business, he allegedly backed into a parked taxi and drove off in a black Toyota Tacoma with a missing front bumper. Employees called police at around 3:35 p.m.
Enter your number to get our free mobile app
More From WBSM-AM/AM 1420