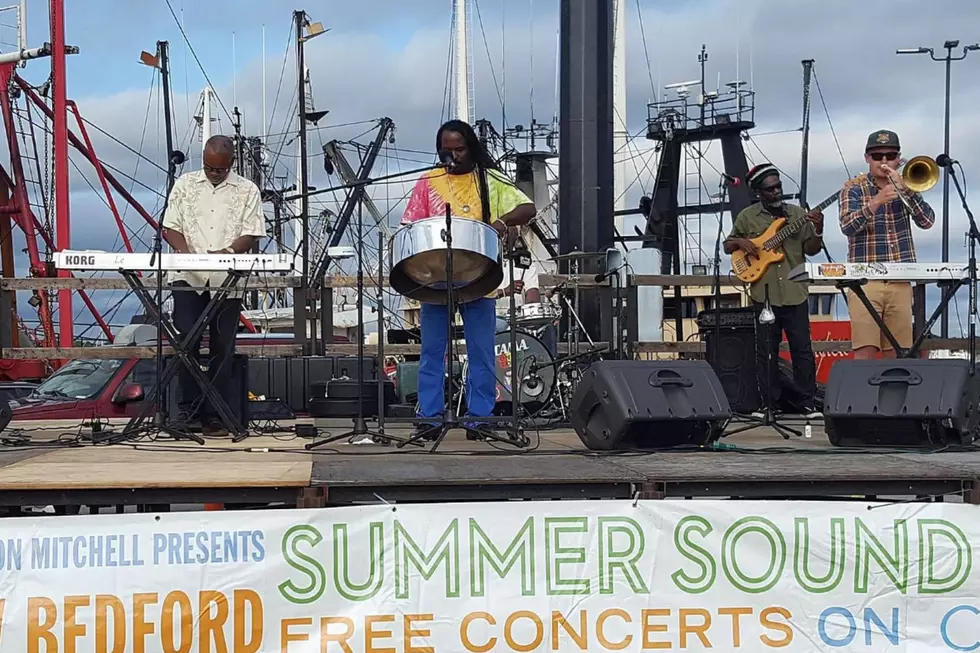 Weekly Block Parties Coming to Downtown New Bedford This Summer
Barry Richard/Townsquare Media
If you are a lover of live music and block parties, you are going to be happy to hear this news.
Beginning next Friday night, June 17, and running through Sept. 16, the New Bedford Summer Sound Series is making its return. There will be weekly block parties featuring free live music every Friday night throughout the summer.
Half of the block parties will take place on Purchase Street (between Union and William streets). The city will shut down the block on Purchase Street where No Problemo, The Vault and the Pour Farm are located.
The other half of the concerts will happen at the bottom of Union Street between North Water Street and Route 18. The city will shut down the block between Moby-Dick Brewing and Route 18.
Live music will emanate throughout the downtown, and we'll have a chance to eat and drink beverages out on the street while listening to the live bands.
These are the types of events we yearned for in the middle of the pandemic: fun crowds, live music and a celebration of the city.
"This year's Summer Sound Series is bigger than ever," New Bedford Mayor Jon Mitchell said in a statement. "It will support downtown businesses, and will energize the city's emergence from the pandemic."
Last year, there were eight shows over the course of the summer.  This year, there will be 14. There was no Summer Sound Series in 2020.
Here is this summer's schedule:
PURCHASE STREET:
June 17: The Dope Lotus (funk/soul /groove)
July 1: Candida Rose ("KabuJazz" – Cape Verdean musical roots combined with American jazz influences)
July 15: Adam Lufkin's Mid-Summah Night's Jam (guitar-driven, multi-genre)
July 29:  Craig DeMelo Band (guitar-driven singer/songwriter, spoken word poetry)
Aug. 12: JAMMIN': A Tribute to Bob Marley (reggae)
Aug. 19: World Premier Band (funk/dance /throwbacks and originals)
Sept. 2: Hip Shot Band (upbeat dance/multiple genres/high-energy event band) 
UNION STREET:
June 24: Colby James & The Ramblers (ensemble rock 'n' roll)
July 8: TBD
July 22: TBD
Aug. 5: The Silks (blues-based rock 'n' roll from Providence)
Aug. 26: TBD
Sept. 9: The Rosie Show (singer-songwriter rock)
Sept. 16:  Johnny Hoy & The Bluefish (bluesy dance music)
The Most-Played Songs for Every Year of Fun 107's History
Fun 107 has played a lot of hits over the years, but what are the biggest ones? We put together a list of the hottest hit for each year of Fun 107's 32-year history – and some of them may surprise you. And if you can't remember the song or you just want to hear it again, click on the title of the track or the photo to see the music video.
More From WBSM-AM/AM 1420