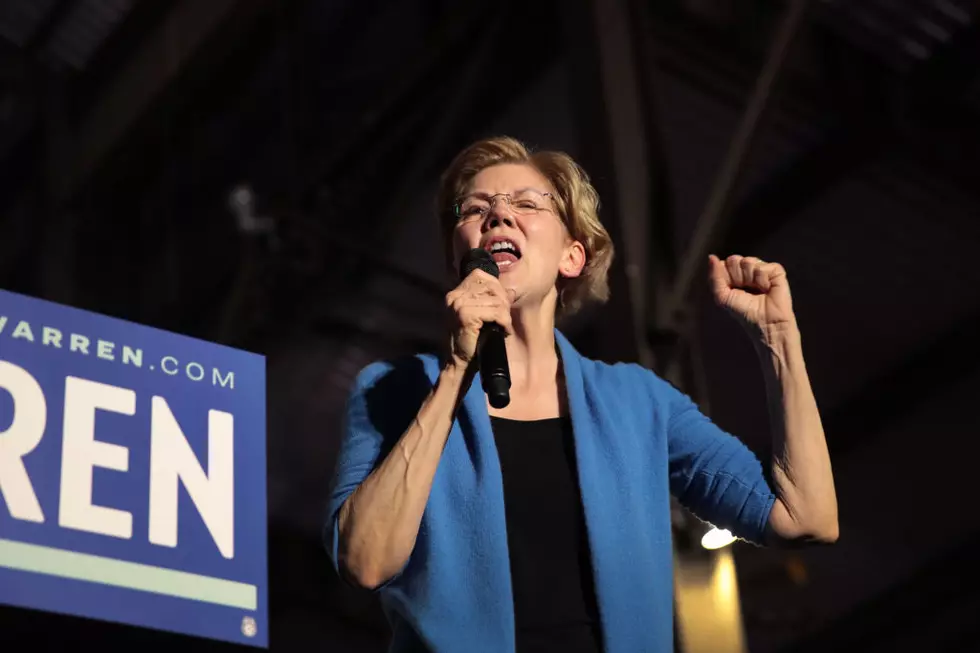 Warren Wasted Our Time and Money [OPINION]
Getty Images
Senator Elizabeth Warren is one of the most divisive and shrill political figures of our time and she will not be elected President of the United States. Ever.
Warren was elected to the U.S. Senate in 2012. After a rather unremarkable first term, Warren declared her intention to seek re-election and vowed not to compete for the Democrat presidential nomination if she won – a promise she quickly broke.
But anyone who has followed Warren knows that lying is a big part of who she is. Warren lied about her ancestry in order to advance her personal and professional goals. She lied about being fired from her first teaching job because she was pregnant. It's difficult to determine when Warren is telling the truth about anything or whether it is all a lie designed to cull favor with prospective voters.
Warren's rhetoric is divisive and calculated and delivered in a whiny, condescending tone that has much the same effect as fingernails on a chalkboard. Her dog, her husband, a bottle of beer in a YouTube video were all props used to try and make a human connection with voters but it was all unnatural. She isn't comfortable with being just one of us because she is not like us at all. In fact, Elizabeth Warren is not even likable. You wouldn't choose her as someone to hang out with.
Warren has wasted our time and money by spending the first year of her second term on the campaign trail and not doing the job she was hired to do. She is just another Massachusetts liberal who struck out on the big stage, having been rejected soundly by even the citizens of her own state.
It's time Elizabeth Warren stops shouting at the president, who is getting things done, and focuses her attention on working with the administration to accomplish something, anything for the citizens of Massachusetts.
Barry Richard is the host of The Barry Richard Show on 1420 WBSM New Bedford. He can be heard weekdays from noon to 3 p.m. Contact him at barry@wbsm.com and follow him on Twitter @BarryJRichard58. The opinions expressed in this commentary are solely those of the author.
Enter your number to get our free mobile app