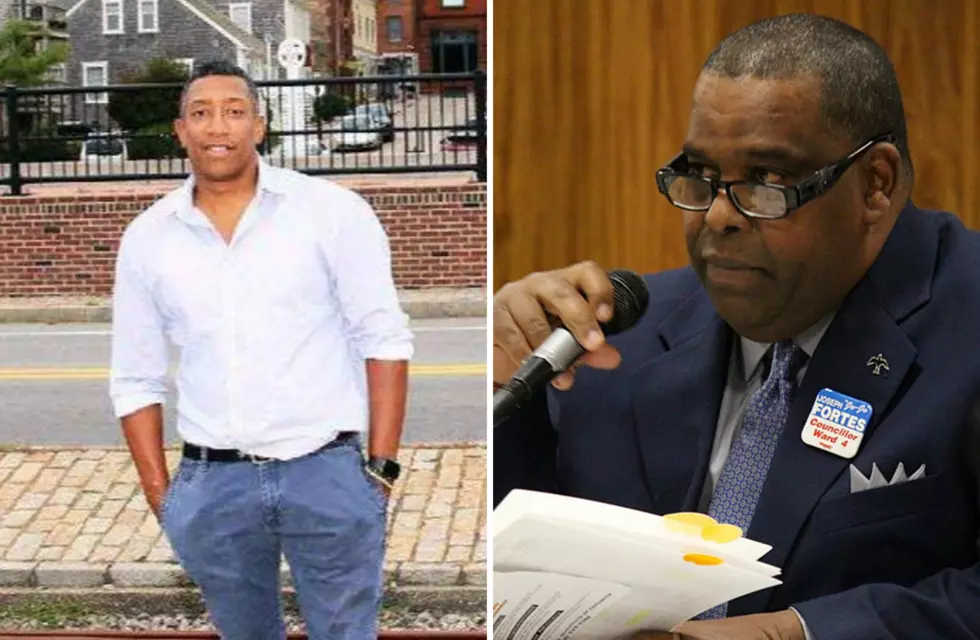 Ward 4 to Decide If There Is a Future in the Past [OPINION]
Derek Baptiste/Facebook; Matthew Costa/Townsquare Media
Former Ward 4 City Councilor Jo Fortes is no stranger to close elections. He's had his share of them. But they just don't get closer than Tuesday's preliminary election that saw Fortes and Derek Baptiste finish in a first-place tie with 287 votes each in a field of six candidates. Each man scored nearly 28 percent of the total Ward 4 vote.
They will face off in the final election in November.
Baptiste, a newcomer to politics, is a contrast to Fortes, who has served Ward 4 as its city councilor in the past. This presents a unique opportunity for the voters of Ward 4 to move towards something familiar or on to something entirely new. Ward 4 has always provided some of the most interesting and exciting local elections and I suspect this one will be no different.
The Ward 4 council seat is available this cycle because after being elected to her third term two years ago, Dana Rebeiro decided she would not seek a fourth. To her credit, Rebeiro stated that she believes in term limits and felt it was time for someone new. Thus the dilemma facing Ward 4 voters.
The weeks between now and November 5 will present many opportunities for Jo Fortes and Derek Baptiste to make their case to the voters as to why they should be elected to represent Ward 4. More importantly, it will provide an opportunity for Ward 4 voters to learn as much about these two men as possible and to decide whether their future is in their past.
Here is hoping the voters take this opportunity seriously.
Barry Richard is the host of The Barry Richard Show on 1420 WBSM New Bedford. He can be heard weekdays from noon to 3 p.m. Contact him at barry@wbsm.com and follow him on Twitter @BarryJRichard58. The opinions expressed in this commentary are solely those of the author.
More From WBSM-AM/AM 1420