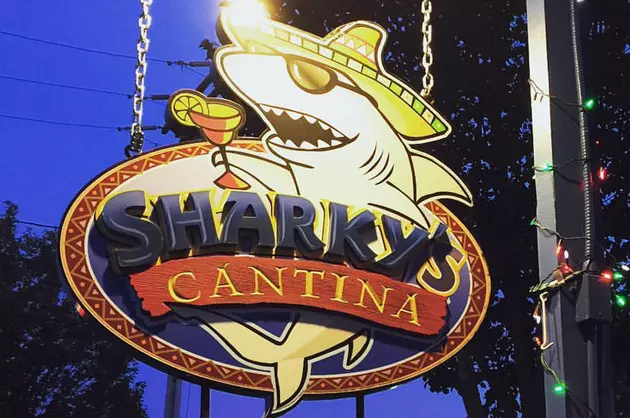 Vineyard Businessman Makes $118K Super Bowl Bet with Patrons
Visit Edgartown via Facebook
EDGARTOWN — J.B. Blau, a business owner on Martha's Vineyard, is hoping for a very close game between the Patriots and the Rams on Sunday. That's because Blau made an ill-advised wager.
Blau, who owns both Sharky's Cantina locations on the Vineyard, was tired of seeing the gloomy faces of patrons after the Patriots' back-to-back losses to the Dolphins and the Steelers in December.
"It hit me that we had to be positive and try to change the energy," said Blau.
So he created a post on Facebook offering those who "liked" the post and showed up to the Sharky's Super Bowl party in Edgartown $250 gift cards each if the Pats won by at least four points.
Blau says 472 people liked the post, meaning he'll have to pay out a maximum $118,000 out of pocket, as his insurance company wouldn't even take the bet.
"We called the insurance company and they gave us a ridiculous offer. They covered 10% up to $35,000 of giveaways and a 21-point spread. They wouldn't take our four-point spread. They said the Pats are too good."
Blau even sweetened the pot by offering $50 gift cards to those who liked the post and couldn't show up for the party, providing the Patriots won by more than a field goal.
"They always win the Super Bowl by, like, three, right? I think they had one year that they didn't, but it's always pretty close," reasoned Blau. "I just picked four because, I don't know, I would've picked ten or 14 if I could do it over!"
But Blau isn't flinching over his high-stakes bet. In fact, he says he just wanted to lift the spirits of his patrons.
"We did it to be positive. It was a post of positivity," said Blau. "It's a win-win. If they win by four or more, they've won the Super Bowl and my guests are going to have a great time."
More From WBSM-AM/AM 1420