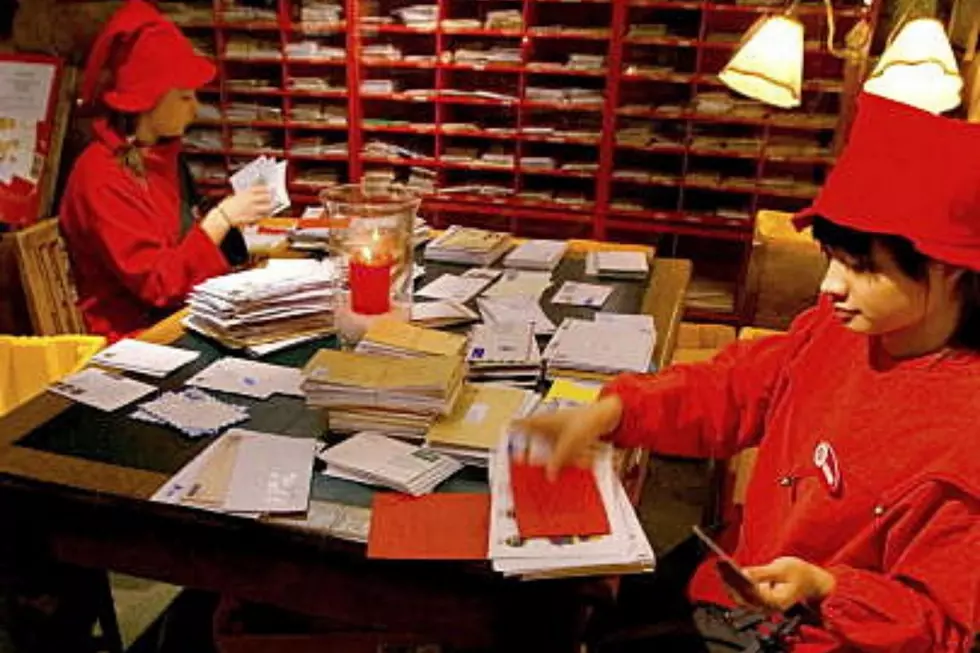 Two Special North Pole Mailboxes Will Be Set Up Downtown
GettyImages
Enter your number to get our free mobile app
AHA New Bedford is looking to add a little "sparkle" to your life this holiday season.
Two special North Pole post mailboxes will be located in downtown New Bedford on Saturday, December 12. One will be placed in front of the UMass Dartmouth CVPA Star Store located at 715 Purchase Street from 11 am to 6 pm. The other will be at the National Park Visitors Center located at 33 William Street until 4 pm.
The students at the College of Visual and Performing Arts are making special mailboxes for kids to send letters to Santa. The Class of 2021 at Bishop Stang High School will then assist Santa and his elves by answering each and every letter that is collected from these special mailboxes. Replies from the "North Pole" will be written in both English and Spanish on special stationery. Santa will be very encouraging, as we could all use a little encouragement this year.
A majority of those participating in this program belong to the National Honor Society and are looking to fulfill the community service hours. These talented and dedicated students seek to give back to the SouthCoast during a pandemic when social distancing guidelines are still a factor. This project provides an opportunity for them to donate their time and skills in a safe environment.
All your little one has to do is place their letter in an envelope with the return address clearly labeled on the front. A stamp is not required, and neither is a return envelope. Have them drop the letter in one of these special Santa mailboxes. Collections will take place at 6 pm on Saturday, December 12. Make sure you set a reminder so your kiddo's letter will make it to the Jolly Man in Red on time!
Lee Heald is the Director of AHA! and she explained that this is a special part of a much larger project. We were wondering how to do a socially distant event that still entertains." Heald would normally run the Holiday Stroll, but the COVID-19 pandemic made it impossible to safely navigate that event. So, they improvised. "SPARKLE at the Star Store" will feature several different festivities for you to get in the holiday spirit.
From elaborate decorations to musical performances, the goal was to entertain the community this season.
"While this is not a 'stroll,' I still think it will be a little bit of holiday sparkle. We wanted to promote this for kids and parents to see Santa safely. It's so nice of the university to work with the students and give this to the community."
LOOK: See what Christmas was like the year you were born
More From WBSM-AM/AM 1420