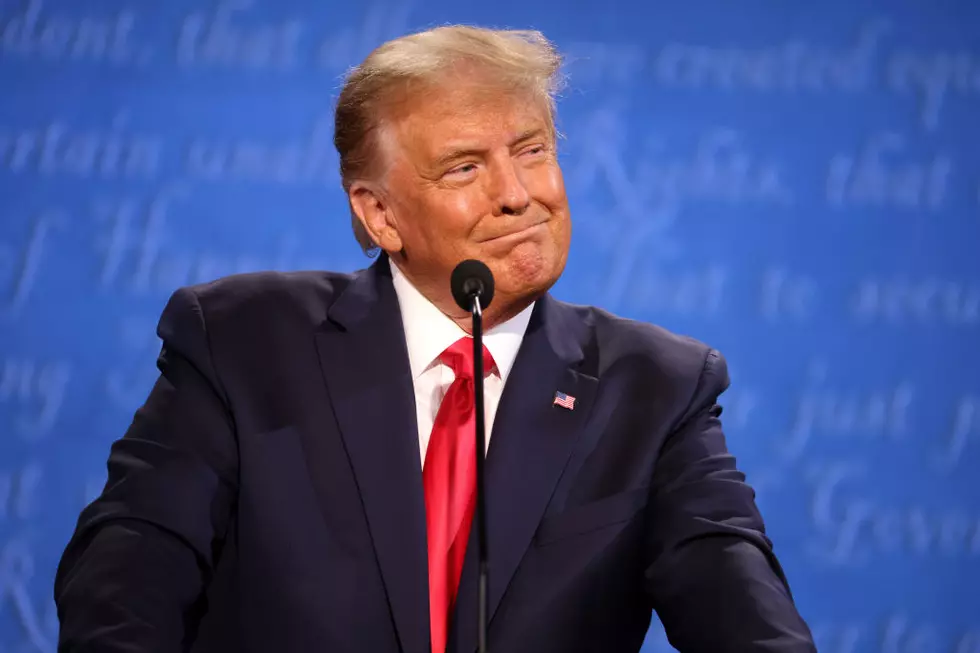 Trump Ate Biden's Lunch at the Debate [OPINION]
Getty Images
The second and final debate of the 2020 presidential campaign was a solid victory for the good guys.
President Donald J. Trump ate Democrat Joe Biden's lunch in Tennessee, leaving the former vice president dazed and confused about his own positions.
Biden was caught in multiple flat-out lies during the debate and on several occasions just seemed to make it up as he went. For example, Biden insisted that he never said he would ban fracking and when called out by Trump on this misstatement challenged the president to post the video on his website. Trump eagerly obliged.
Biden also claimed that no one lost their healthcare under "Obamacare," triggering a Twitter storm from folks who had in fact lost their healthcare under "Obamacare."
At one point, Biden referred to Trump as Abraham Lincoln and the Proud Boys as the "Poor Boys."
Biden accused Trump of locking immigrant children in cages after separating them from their parents at the border only to be reminded by the president that it was the Obama-Biden Administration that did that. "Who built the cages, Joe?" asked Trump several times. Biden didn't respond.
Biden went on record as calling for an end to fossil fuels, vowing to "transition from the oil industry." Biden's comments must have caused voters in some key battleground states such as Pennsylvania to take notice.
"Here's the deal...it has to be replaced by renewable energy over time, over time," Biden continued. "And I'd stop giving to the oil industry. I'd stop giving them federal subsidies."
Trump infused the allegations of Biden family corruption into the debate and then ridiculed his opponent for continuing to point to "Russia, Russia, Russia" as the source of those allegations.
Trump cemented his status as an outsider, chastising Biden for accomplishing "nothing" despite having spent 47 years in Washington, including eight years as vice president.
"Joe, I ran because of you," Trump said. "I ran because of Barack Obama. Because you did a poor job. If I thought you did a good job, I would have never run."
Trump's performance was solid. Any undecided voters who watched the debate saw a sharp contrast in ideology, style, and accomplishments. Trump clearly won the debate.
Barry Richard is the host of The Barry Richard Show on 1420 WBSM New Bedford. He can be heard weekdays from noon to 3 p.m. Contact him at barry@wbsm.com and follow him on Twitter @BarryJRichard58. The opinions expressed in this commentary are solely those of the author.
Enter your number to get our free mobile app
More From WBSM-AM/AM 1420