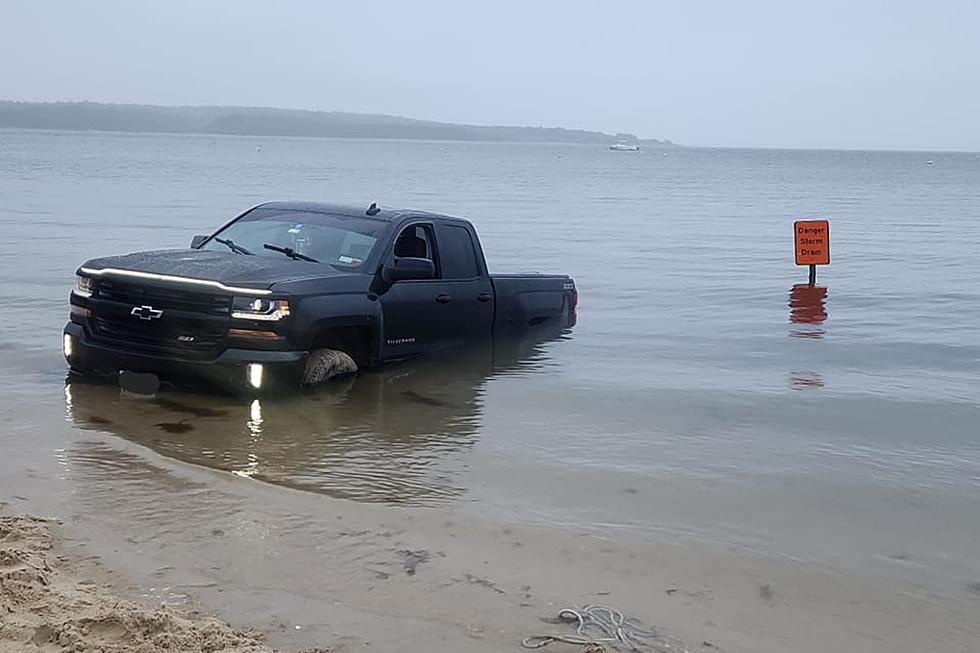 Truck Gets Stuck at Wareham's Swifts Beach
Wareham Police via Facebook
WAREHAM (WBSM) — A submerged Chevy on Swifts Beach in Wareham gave new meaning to the phrase "like a rock."
According to a Wareham Police Facebook post, the driver of the truck attempted to drive on Swifts Beach and got stuck in the soft sand along the water's edge.
As if that wasn't bad enough, the tide then came in, causing the truck to become submerged in the ocean water.
"Fortunately, the vehicle was only slightly stuck and there were no toxic fluids released into our ocean," police wrote.
As if the cost of needing to get towed out of the water wasn't bad enough, the owner of the truck will now have to contend with whatever damage is done to the vehicle by the salt water.
"Please don't attempt to drive on our beaches," police said. "It's dangerous for you, your wallet, and most importantly, our environment."
One Star Reviews of Westport's Horseneck Beach
Not everyone was having a good time when they stopped to visit one of Massachusett's most popular beaches.
Here's what some reviewers had to say about Horseneck Beach in Westport.
Harsh Realities About New England Beaches
Everyone loves a day at the beach and on the SouthCoast, the waterfront is everywhere. But the sand and sun people usually picture in their heads is not always the reality in New England.
More From WBSM-AM/AM 1420