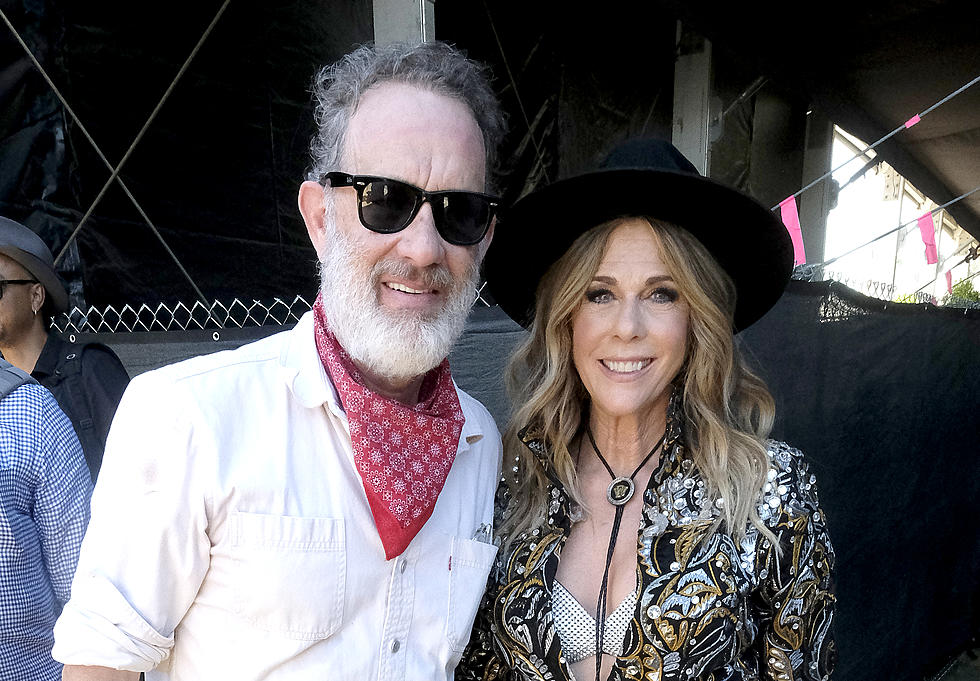 Tom Hanks Is a Greek? [PHIL-OSOPHY]
Getty Images for Stagecoach
They say the Greeks have a word for everything. Just ask my kids. They swear the father character in My Big Fat Greek Wedding was partly based on my Homeric bloodline.
Speaking of which, there is considerable pride in Hellenes like me that Tom Hanks has been made an honorary citizen of Greece in recognition of the Hollywood legend's love for the country, with thanks to his Greek-Bulgarian wife, actress Rita Wilson, and the time they spend at their villa on the picturesque island of Antiparos.
Greece's President Prokopis Pavlopoulos has signed an honorary naturalization order allowing the 63-year-old actor to claim Greek citizenship.
Why such an honor? Hanks has said he feels "110 percent Greek, more Greek than a Greek is." He converted to the Greek Orthodox Church in 1988 and has been among the faithful ever since. To me, this is a huge source of "apotheosis" – a Greek word that means the highest point. Under Greek law, honorary naturalization may be granted to people who've provided exceptional services to the country or serves the public interest.
Both my parents are of Greek descent, and even though my beautiful wife is French-English, flippantly, I told the kids as they were growing up that they were 75 percent Greek.
I translate pride, as they did in Ancient Greece, as a source of admiration and honor, and to know that one of Hollywood's most famous stars shares his love for an ancestry that has contributed so much to the Western world is like a veneration from the gods for me. I say "axios," the Greek word meaning worthy of and deserving for Tom Hanksopoulos!
Phil Paleologos is the host of The Phil Paleologos Show on 1420 WBSM New Bedford. He can be heard weekdays from 6 a.m. to 10 a.m. Contact him at phil@wbsm.com and follow him on Twitter @PhilPaleologos. The opinions expressed in this commentary are solely those of the author.
Enter your number to get our free mobile app
More From WBSM-AM/AM 1420