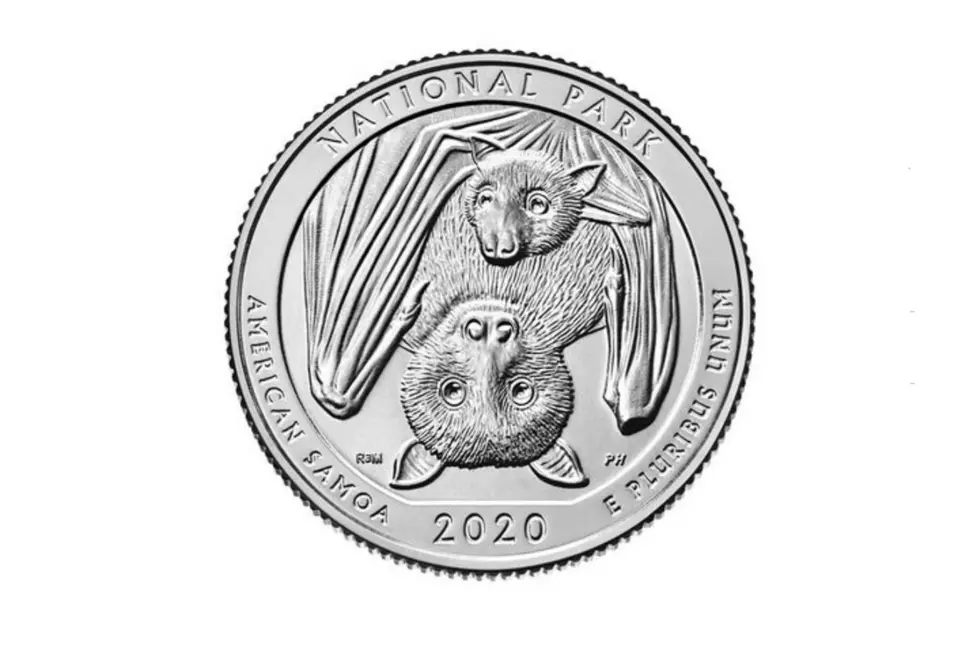 To Rats, Bats Are Angels [PHIL-OSOPHY]
USmint.gov
At the beginning of the year, while giving a free plug to the New Bedford Coin Club, I talked about the new 2020 America the Beautiful quarters, which honor national parks. That was then.
Out of the blue, people now are surprised and taken aback about the "bats" featured on the reverse side of one of the quarters. Some are saying the moonbats got to the U.S. Mint and have replaced our eagle with bats. Nothing could be further from the truth.
But why a bat? It is the first in 2020 and 51st overall in the quarter program, and this one pays tribute to the National Park of American Samoa, the only park in our U.S. territory that's home to the Samoan fruit bat, located 2,600 miles southwest of Hawaii. The reverse (tails) side of the coin depicts a Samoan fruit bat mother, hanging in a tree facing one way, with her pup facing the opposite direction. It was agreed upon before going to the press that the design would help promote awareness of the bat's threatened status because of habitat loss and commercial hunting.
From our New Bedford Whaling National Historical Park, whalers would sail around the world to the coral reefs of the volcanic island overlooking the deep blue waters of Pago Pago harbor.
The other coins will honor Weir Farm National Historic Site, Connecticut; Salt River Bay National Historical Park in the U.S. Virgin Islands; Marsh-Billings-Rockefeller National Park in Vermont; Tallgrass Prairie National Preserve in Kansas; and the last coin of the series will be released in 2021. It will honor the Tuskegee Airmen National Historic Site in Alabama.
Overlooking the critics, I'll go to bat for the quarter.
Phil Paleologos is the host of The Phil Paleologos Show on 1420 WBSM New Bedford. He can be heard weekdays from 6 a.m. to 10 a.m. Contact him at phil@wbsm.com and follow him on Twitter @PhilPaleologos. The opinions expressed in this commentary are solely those of the author.
Enter your number to get our free mobile app
More From WBSM-AM/AM 1420