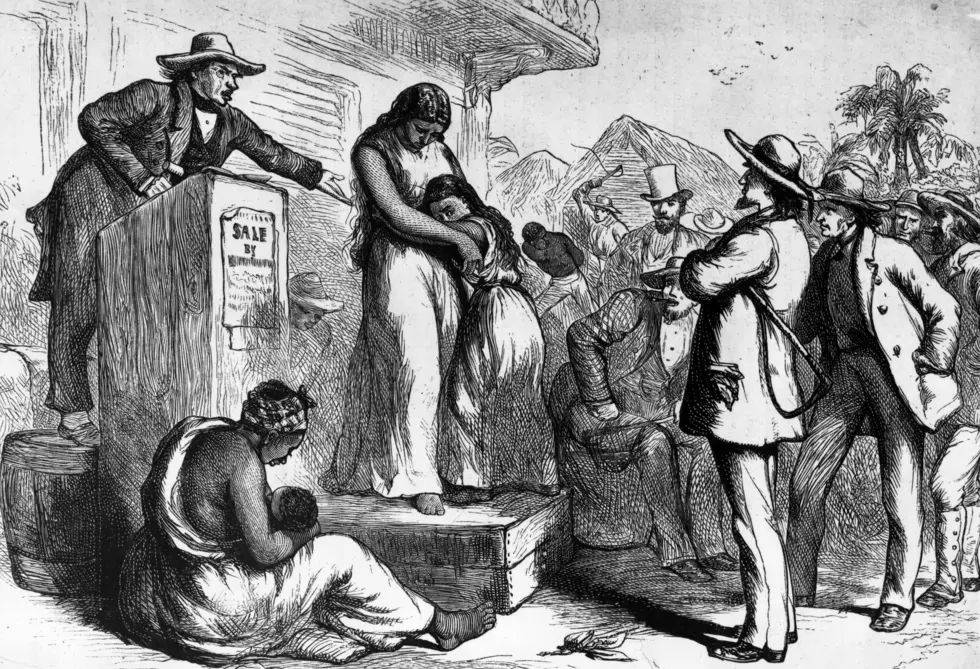 National Day of Healing [PHIL-OSOPHY]
Getty Images
August 2019 marks the 400th anniversary of the first landing of enslaved Africans arriving Point Comfort in Hampton, Virginia, today the Fort Monroe National Monument.
Locally, the National Parks of New Bedford and Boston and its partners will come together on Sunday, August 25 at 3 p.m. and join in a nationwide, four-minute bell-ringing ceremony, one minute for each century, to commemorate the first enslaved Africans who landed in North America. Bell ringing will take place in New Bedford and at Faneuil Hall, the USS Cassin Young, USS Constitution, Old South Meeting House, Old North Church and King's Chapel. The public is invited to pause, reflect and honor those who endured hardship and contributed to the history and development of the United States.
In New Bedford, the 3 p.m. ceremony will be preceded with special events of welcoming, poetry and music starting at 1 p.m. at the New Bedford Whaling National Historical Park building. The public is encouraged to bring their own bells from home. Following the bell ringing, there will be an Underground Railroad Tour highlighting the important role New Bedford played in the Underground Railroad as a destination for slaves.
The program of events ends at about 6 p.m. on Sunday, but on Monday, August 26 from 5 to 7:30 p.m., there will be a free screening of the movie Sankofa and a discussion with the New Bedford Historical Society.
As a final reflection on National Day of Healing, many of us may be thinking of this day in a national sense, but you can also personalize it and make "healthy self" to also mean "heal thy self."
Phil Paleologos is the host of The Phil Paleologos Show on 1420 WBSM New Bedford. He can be heard weekdays from 6 a.m. to 10 a.m. Contact him at phil@wbsm.com and follow him on Twitter @Phil Paleologos. The opinions expressed in this commentary are solely those of the author.
More From WBSM-AM/AM 1420