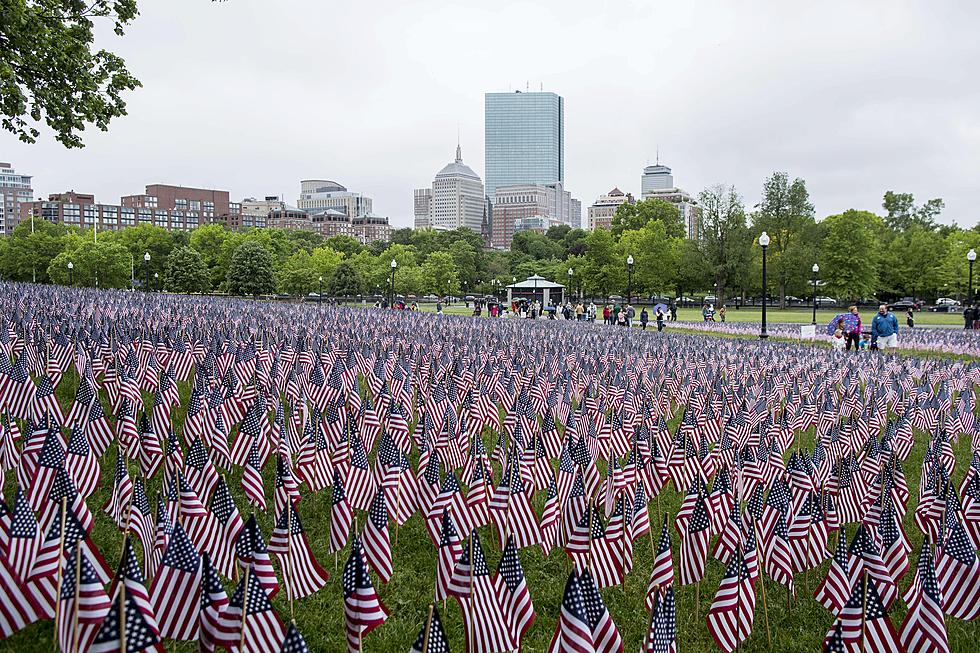 This Is What Memorial Day Is Really About [PHIL-OSOPHY]
Getty Images
If you've never seen the majestic garden of 37,000 American flags on Boston Common at the Soldiers and Sailors Monument for the Memorial Day holiday, you're missing a signature event.
This tradition was started 10 years ago and since then has spread to other cities and to Canada. Individual volunteers and several organizations plant the flags that honor all the military members who have died in the service of this nation, dating back to the Revolutionary War.
This observance is organized each year by the Massachusetts Military Heroes Fund to support the families of active-duty service members killed since 9/11. A ceremony is scheduled before Memorial Day in which the names of those Massachusetts military members are read aloud by lawmakers, dignitaries, politicians and military brass.
The completed flag garden is a breathtaking, majestic tribute to the true meaning of what Memorial Day is all about, and a compelling message to the young people that everyday people have given their lives in service to their country.
The MMHF relies on donors and volunteers to create this display, pay for the flags and to stand watch over the site throughout the Memorial Day weekend. The display is now through Monday, May 27 at 6 p.m. If you are interested in volunteering to pull up the flags, please call 888-909-HERO (4376) or go to their Facebook page or email at info@massmilitaryheroes.org.
Phil Paleologos is the host of The Phil Paleologos Show on 1420 WBSM New Bedford. He can be heard weekdays from 6 a.m. to 10 a.m. Contact him at phil@wbsm.com and follow him on Twitter @PhilPaleologos. The opinions expressed in this commentary are solely those of the author.
More From WBSM-AM/AM 1420