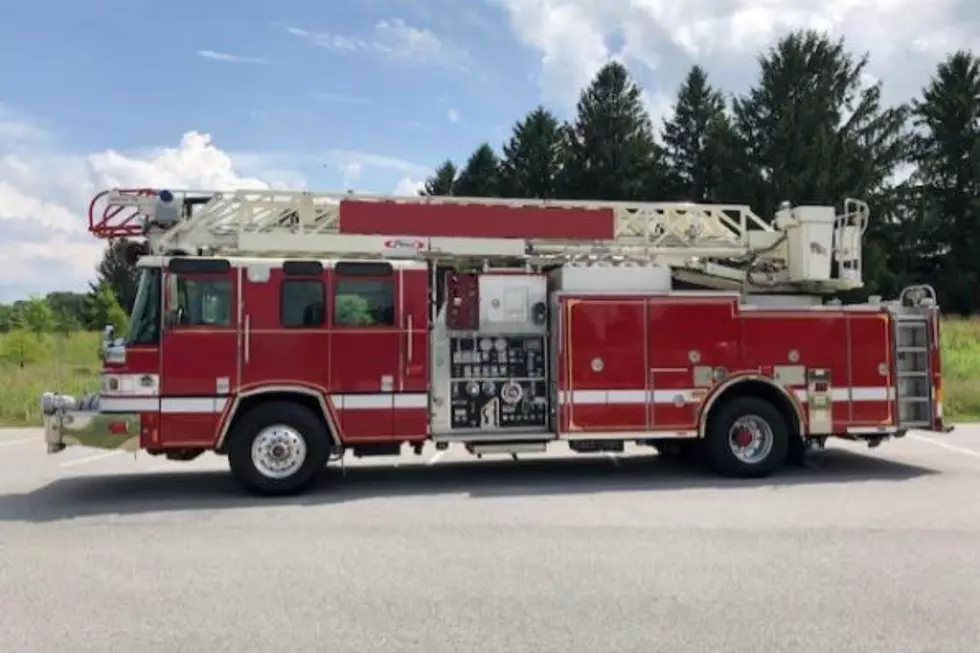 The New Bedford Fire Department Is in Sad Shape [OPINION]
New Bedford Fire Department via Facebook
The New Bedford Fire Department's new quint apparatus is in the shop for unspecified reasons and is not ready to be pressed into service any time soon, according to New Bedford Firefighters IAFF Local 841 President Billy Sylvia. The $250,000 truck is supposed to replace Engine 8 when it is eventually taken out of service. The Mitchell Administration has delayed the mothballing of Engine 8 several times and has even asked the Federal Emergency Management Agency for a SAFER grant to keep the piece operational.
Sylvia told me the 15-year-old quint, purchased by the city earlier this year, must still have a radio system installed once it leaves the shop. He said the firefighters who will eventually operate the quint have yet to be trained on it. At best, the quint is weeks away from replacing Engine 8.
Sylvia said the quint is just one of many problems the department is facing right now. He said manpower is an issue with the rank and file, a minimum of 34 positions short of a full compliment. Sylvia said the department is down to nine apparatus that are in good enough working order to cover the entire city.
Sylvia said the closing of Station 11 leaves the department unable to meet national response time standards in much of the South End. He said the administration is playing "Russian Roulette" with public safety.
While welcomed, Sylvia said the new public safety complex on Brock Avenue, which he calls a "shiny new toy," should have waited until the city can fully staff the department and purchase badly needed equipment and apparatus.
LISTEN: New Bedford Firefighters IAFF Local 841 President Billy Sylvia joins Barry Richard
Allowing the fire department to reach such dangerous conditions is unacceptable. Mayor Mitchell needs to stop blaming the union and get about the business of rebuilding the department before someone gets seriously hurt or killed.
Barry Richard is the host of The Barry Richard Show on 1420 WBSM New Bedford. He can be heard weekdays from noon to 3 p.m. Contact him at barry@wbsm.com and follow him on Twitter @BarryJRichard58. The opinions expressed in this commentary are solely those of the author.
Live That Woodsy Life With This Treehouse in the Berkshires
More From WBSM-AM/AM 1420