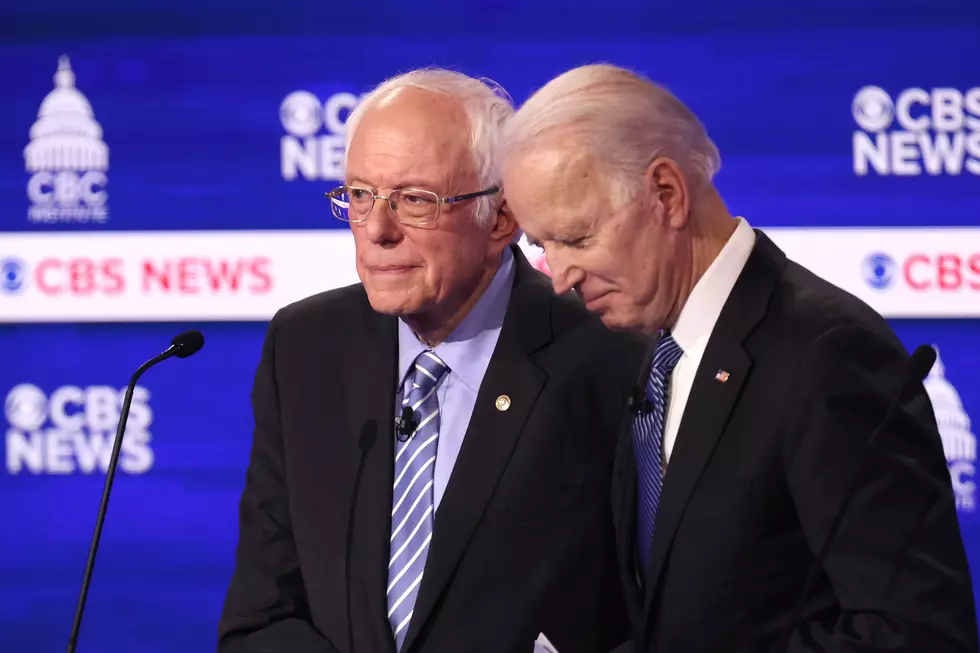 The Democrats Should Have Stuck With Bernie [OPINION]
Getty Images
Hillary Clinton is offering advice to Joe Biden about what to do should he lose to Donald Trump on November 3.
Losing was inconceivable just a few weeks ago, so why is Clinton advising Biden not to concede should he lose to Trump on election day? A Biden loss appears to be a growing concern for the Democrats.
Just yesterday, another of the party's queens, House Speaker Nancy Pelosi, advised Biden not to debate Trump. Don't debate. Don't concede. Wow!
Not that long ago, the Democrats had a Bernie Sanders problem. Sanders was a rock star in their party and was a threat to win the nomination. Sanders was the guy to beat. The Democrats were terrified of Sanders. They were afraid that Trump would devour him in November, and they were probably right to be worried. Party leaders sought a safe path and chose to neutralize Bernie and coronate Biden instead.
Biden was a safe alternative to Bernie and would be much less difficult to manipulate. They did not anticipate the pandemic that would sideline the aging Biden and force him to retreat to his basement where he has remained all summer. They failed to consider that Biden would eventually have to emerge from the cellar to debate Trump in order to win.
At first, it seemed easy. The pandemic was a blessing because it destroyed Trump's trump card, the economy. By springtime, Trump appeared beleaguered and tired. He was off his game. Biden overtook him in the polls. But Trump rebounded as the summer wore on and so did the economy and his poll numbers.
Not only did Biden not get a bounce from his convention, but his numbers also fell while Trump's rose steadily. Trump appears to be peaking at just the right time.
Bernie Sanders might not have won for the Democrats in November but he would have presented a much stronger challenge to Trump. There would be no question about whether Bernie would debate Trump.
Defeating Trump was always going to be difficult for the Democrats. But Bernie Sanders would have been a much more formidable challenger than Biden. By letting nature take its course, the Democrats would not have splintered their base the way they did by squeezing Bernie out in favor of Biden.
The Democrats should have stuck with Bernie.
Barry Richard is the host of The Barry Richard Show on 1420 WBSM New Bedford. He can be heard weekdays from noon to 3 p.m. Contact him at barry@wbsm.com and follow him on Twitter @BarryJRichard58. The opinions expressed in this commentary are solely those of the author.
Enter your number to get our free mobile app
More From WBSM-AM/AM 1420