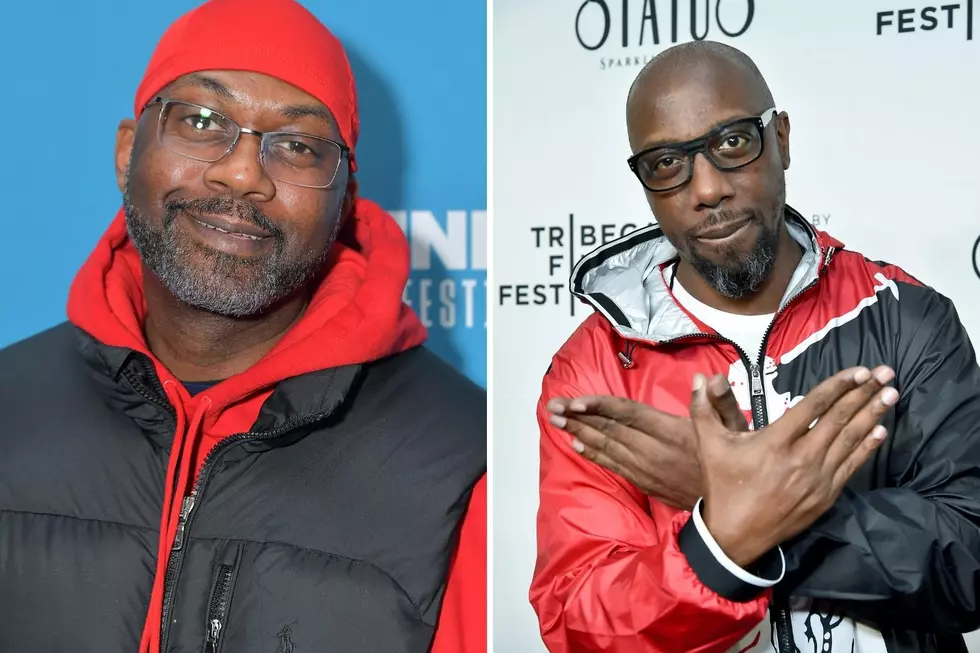 Taunton Group Announces Charity Show With Wu-Tang Clan Members
Getty Images
Wu-Tang Clan members Masta Killa and Inspectah Deck are coming to Taunton, Massachusetts for a special charity event, according to online sources.
A ticketing website is now selling tickets for "PAPA 2022" on July 28 at the Taunton After School Academy located at 1 Porter Street in Taunton. The show will be headlined by the Wu-Tang duo, and features other acts such as Big Nate All Star, 217 Vinci, PBS Skinz, Scott Isabell and Pharaoh Bacon.
"PAPA" stands for "People's Aspiration for Peace Alliance," and the event is being put together by the U.S. Future Leadership Foundation, which according to the organization's website was founded by Master Jin Oh, a longtime martial arts teacher, who created programs for K-12 public schools to be implemented as part of their physical education curriculum.
"We strive to work in unison with educators in the public sector to enable children to gain focus, confidence and discover their personal goals," the website states.
The U.S. Future Leadership Foundation is a registered charity with the Commonwealth of Massachusetts.
According to the event ticket listing, the purpose of this event is "to promote peace."
"Peace starts with the family unit and extends to the neighbor, the town, the state, the nation, the world. The charity event will encourage men to regain their purpose and awareness of their role within the family unit," the listing states.
"Our vision is to create a cornerstone unit (family) of peace in the world that has shifted away from such a foundation," it continues. "The proceedings will go toward supporting fathers who are lost, need education or training to regain this position for themselves. The family unit is stronger with Papa's protective nature and support, enabling mothers to nurture the family and to feel safety, protection and support."
We were unable to reach anyone at the phone number provided for the organization, with a message saying the voice mailbox has not yet been set up. The organization did share the event poster on its Facebook page, its first post since 2019. Neither Inspectah Deck nor Masta Killa have shared the event listing on their own social media, but it appears they're not in the habit of doing that with any events.
With no real way to confirm this show is happening, we must stress that you are buying them at your own risk, should you choose to do so. Hopefully everything works out OK and it's all legit, because we all know that Wu-Tang Clan ain't nothing to – ahem – mess with.
Oh, and stay tuned to this site because later on this summer, we'll be giving away tickets to see the entire Wu-Tang Clan, along with Nas, at the Xfinity Center coming up on Saturday, September 10.
See Every Winner of Best Rap Album Grammy Award
These Rappers Have the Most Grammy Nominations But Never Won
More From WBSM-AM/AM 1420