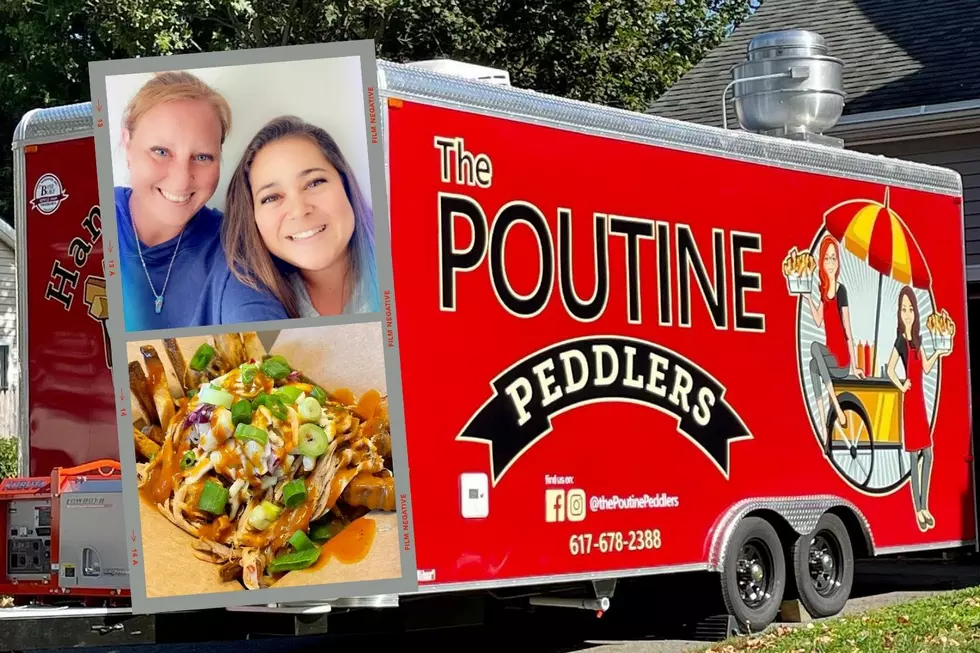 Taunton Peddlers Went from Friends to Business Partners Thanks to Poutine
Courtesy of Kristen Macedo
Back in March, I was on the hunt for the best poutine in the area. During my research, I came across two women who seemingly cracked the code on authentic poutine from the comfort of their custom-built food truck in Taunton.
Kristen Macedo of Plymouth and Shelley Ring of Berkley are the creators behind The Poutine Peddlers, and the journey to becoming business partners started when they were only 15.
How it All Started
"We met in high school when we both worked at Stop & Shop," Macedo said. "We had always talked about going into business together."
The truth was, they weren't sure what that business should be.
During Covid, Macedo's job was eliminated, so she went to Ring the next morning to put their dream in motion and brainstorm some ideas. That's when Ring suggested a food truck.
"(Ring) had poutine at Epcot and fell in love with it," said Macedo. "We did some research and realized it was a regular item in Canada. We invested into having a custom trailer built, and we became peddlers for poutine and poutine only."
By November 2021, The Poutine Peddlers were up and running.
What is Poutine?
If you are not familiar with poutine, think of it as a heaping pile of French fries with warm gravy and cheese curds.
The ladies of Poutine Peddlers take it one step further by creating out-of-this-world concoctions, incorporating items such as macaroni and cheese, pulled pork and buffalo chicken.
What Sets Poutine Peddlers Apart From the Rest
The secret behind their success is the gravy and the cheese.
"We make our own made-from-scratch, savory gravy, that took us six weeks to come up with," said Macedo. "We use Wisconsin cheddar cheese curds, and it makes our poutine more authentic."
In the face of adversity, a small business was born, bringing joy to Taunton's tummies and beyond.
See how the Poutine Peddlers stack up against these other great poutine spots in the area.
Where to Find the Best Poutine on the SouthCoast
I traveled all the way to Canada and didn't even try their delicious staple known as poutine. Luckily, there are plenty of SouthCoast restaurants that serve up their own renditions of the classic dish. Did we miss a must? Let us know and we'll add it to the gallery.
The Ultimate Donut Guide: Where to Find Delicious Donuts on the SouthCoast
This one is for sweet-lovers. Here is your ultimate guide to enjoying some of the best donuts on the SouthCoast.
More From WBSM-AM/AM 1420