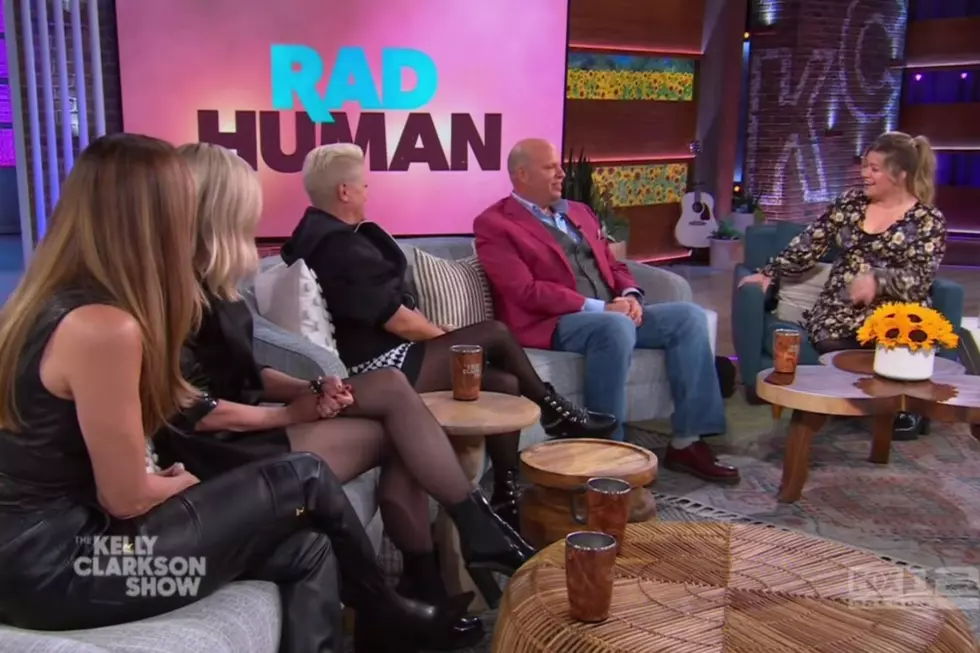 Taunton Nonprofit Founder Shares His Story on The Kelly Clarkson Show
rawkstars/youtube
Jonathan "JJ" Jacobs of Taunton was featured on the latest episode of "The Kelly Clarkson Show" to share his story about the powerful nonprofit he founded, and after hearing more about his journey and the gifts that his nonprofit brings to local kids, it was clear that Jacobs is a true "rawkstar."
Rawkstars by Johnathan Jacobs
Rawkstars is a nonprofit organization that serves kids and young adults by providing free music-based services.
"Music is a vehicle, not a destination," said Jacobs. "I created Rawkstars to spark other kids on the journey that I took myself. (Rawkstars) is not "American Idol" and it's not about becoming famous, it's about doing something that you love that gives you passion, and in turn, helps you in other areas of life."
How Rawkstars Operates
Rawkstars gets instruments into the hands of children and young adults, providing lessons and giving a healthy environment to thrive and grow. Through the power of music, without a financial burden, young individuals can build their character.
"When you play music with other people, you have to become a good listener, you have to be resilient and focused. ... It helps with all aspects of life."
In response to the pandemic, when fundraising and events became obsolete, Jacobs created a fan club to raise funds for instruments and lessons.
"We built out a powerful group of like-minded people," said Jacobs, who aims to enroll as many kids as possible.
His goal is to gain more fans for his fan club this year. More fans mean more instruments and less of a waiting list.
"We would love to see our waiting list down to zero," Jacobs said.
Rawkstars on 'The Kelly Clarkson Show'
On Monday's episode of "The Kelly Clarkson Show," during Clarkson's "Rad Human" segment, Jonathan Jacobs was the lucky man to sit between Clarkson and The Chicks (formerly The Dixie Chicks) to talk about his "rad" nonprofit.
While it was never a goal to be nationally known, Jacobs was thrilled to share his organization with Clarkson and her viewers.
"Rawkstars has never really sought out national recognition. Our real superpower is our local and personal, individualized community that we built," he said. "But of course, I was very excited to get the call."
"The Kelly Clarkson Show" decided to donate $5,000 to Rawkstars, and Clarkson was so moved by the program that she vowed to match the donation, totaling $10,000 for Jacobs and his incredible nonprofit.
Watch Rawkstars get the spotlight they deserve, with a special appearance from TJ's Music in Fall River.
Little Known Historical Facts About SouthCoast Towns
There is a lot of history on the SouthCoast. From forts that saw action during the American Revolution to a whaling city that was once the richest in the world, people have read about SouthCoast cities and towns in their history books for decades. But what about the fascinating facts that didn't make the history books? There are quite a few of those, too. Keep scrolling to find out some interesting intel on your hometown.
More From WBSM-AM/AM 1420