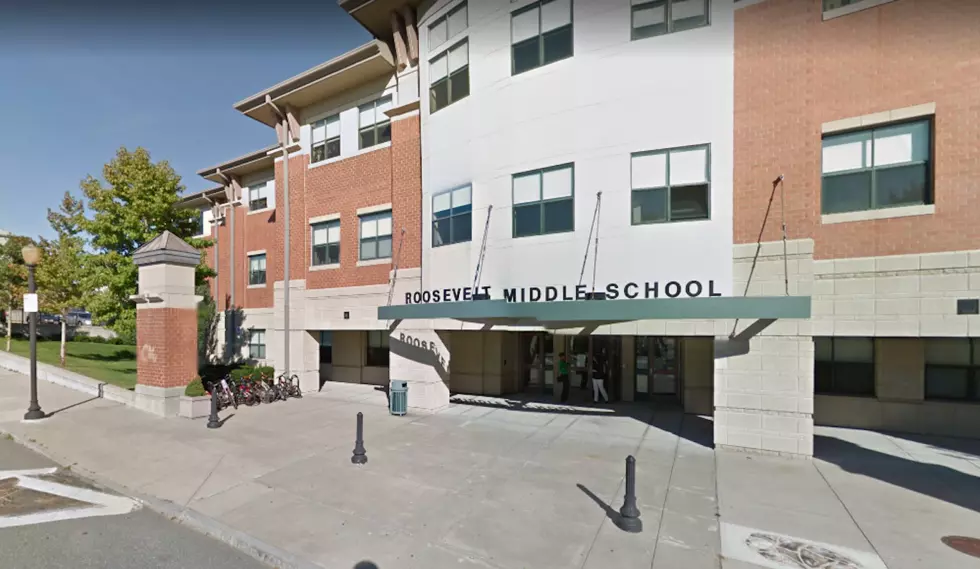 Student Assault at Roosevelt Middle School May Lead to Criminal Charge
Google Maps
A 14-year-old girl suffered a black eye and broken glasses after an alleged assault by another female student Monday at Roosevelt Middle School at 119 Frederick St. in New Bedford, and the incident was reportedly caught on video and posted to social media.
New Bedford Police Chief Joseph Cordeiro has said that his department may seek criminal charges against a juvenile in connection with the incident.
The victim's father, who lives in Acushnet, told the New Bedford Standard-Times that his daughter has "learning issues" and "would not hurt a fly." He said he is furious about the incident. He said the girl lives with her mother in New Bedford.
Video of the incident reportedly shows the girl being followed down a school corridor as she left school to catch a ride. It reportedly shows her being hit on her head and in her face, and being dragged by another female student.
New Bedford Superintendent of Schools Thomas Anderson released a statement:
"Situations like this are deeply concerning to me and there is a full investigation underway and the appropriate consequences will be meted out," Anderson wrote. "Bad behavior, physical or verbal, is not tolerated. My primary concern is for the well-being of all our students."
More From WBSM-AM/AM 1420