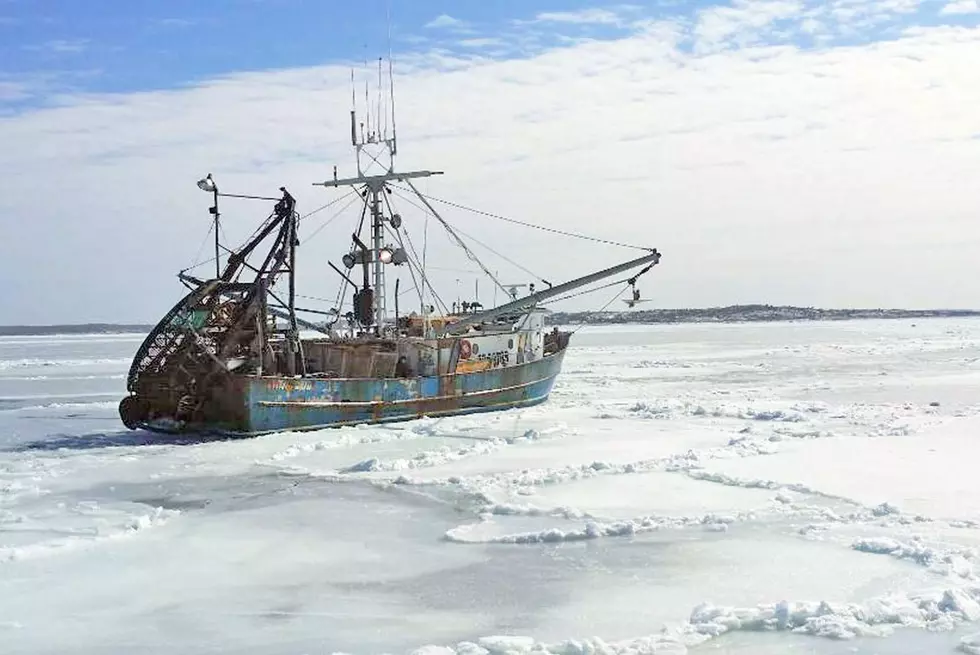 State Police Recover Bodies of Missing Misty Blue Fishermen
U.S. Coast Guard District 1
NANTUCKET — Massachusetts State Police have confirmed that they have found the bodies of the two fishermen lost at sea since the sinking of the Misty Blue back on December 4.
The State Police Underwater Recovery Team resumed the search Monday morning at about 7 a.m. for the two fishermen, 44-year-old Michael Roberts of Fairhaven and 32-year-old Jonathan Saraiva of New Bedford. The site was located about 10 miles southeast of Nantucket.
Divers discovered the first body at 10:30 a.m., followed by the second at 4:20 p.m.
"We offer our deepest condolences to their families," State Police spokesman David Procopio said in a statement, adding he had no further information at this time.
The Misty Blue, a surf-clam vessel home ported in New Bedford, rolled over and sank on December 4. Captain Eric Arabian, 44, and crewman Colby McMullen, 22, were rescued by a nearby fishing vessel. However, the other two crew members, Roberts and Saraiva, were lost at sea.
The Underwater Recovery Team located the vessel about 80-90 feet below the surface back on December 5, but weather conditions forced the recovery effort to be called off that evening. Subsequent attempts were also called off due to conditions prior to Monday's efforts.
On December 6, it was reported that the Misty Blue had been the subject of a recent lawsuit that called the vessel "unseaworthy."
The Saraiva family then issued a statement on December 10 in which the family said it was "deeply grieving the disappearance and loss" of Jonathan Saraiva.
More From WBSM-AM/AM 1420