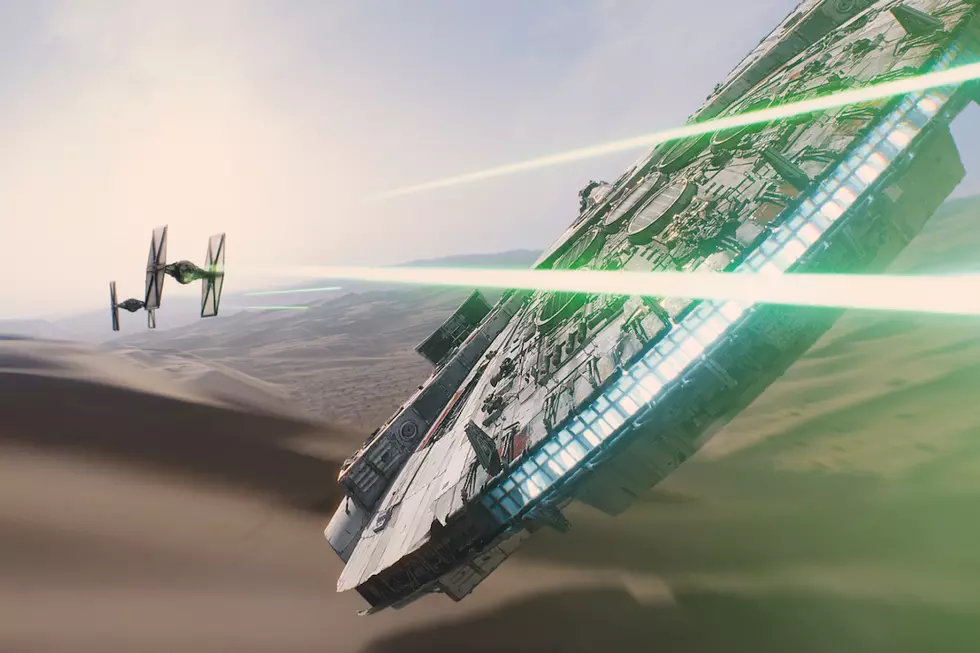 Star Wars Day Celebration at Cleary's Pub No Trivial Night
Lucasfilm
Celebrating Star Wars Day at Cleary's Pub in Fairhaven is no trivial matter, as Cleary's is set to become the closest thing to the Mos Eisley Cantina this side of the Republic with a special Star Wars Trivia Night.
Lots of great pubs and restaurants in Boston and Providence host Sta Wars trivia nights, so it is a great idea for Cleary's Pub to do this event in Fairhaven. After all, who wants to drive up route 24 in a Chewbacca mask, or risk losing their lightsaber in Providence?
This way here, you can have some Star Wars Day fun without having to travel to the farthest reaches of the galaxy.
While costumes aren't required, they are encouraged, and the friendly staff at Cleary's will be decked out completely. Anybody remember Princess Leia's outfit in Jabba's lair?
So bust out your Darth Vader or Boba Fett helmet and head over to the trivia battle. And if you don't have a costume? Hey, a white shirt and a pair of chinos, and you can tell everyone you're dressed as Han Solo. Or just come as you are, and enjoy the contest, the fun and the laughs.
Cleary's Pub is a comfortable gathering place to share good food, good drinks, and good conversation. They have over 100 whiskeys available, and so many craft beers they have to have an electronic menu on a flat screen TV just for the customers to see them all. The food is of the highest quality, and the prices are reasonable.
If Stars Wars Night is your first visit to Cleary's, I guarantee you will want to return (of the Jedi).
Doors will open at 6 p.m.
May the Fourth be with you!
Cleary's Pub is located at 111 Huttleston Ave in Fairhaven. The phone number is (508) 996-3500, and you can check them out online as well at clearys.pub.
More From WBSM-AM/AM 1420