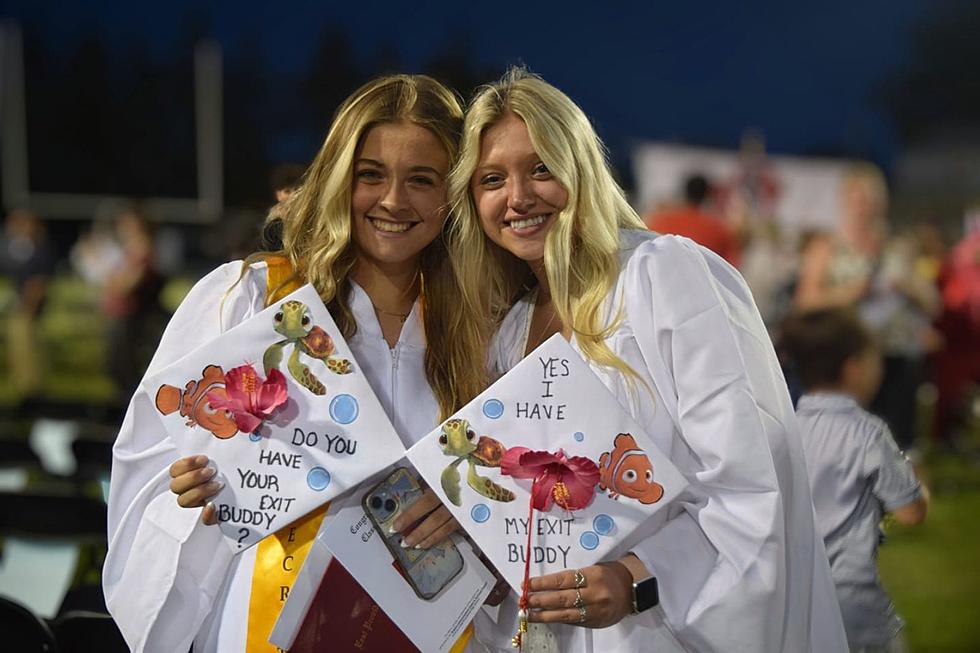 SouthCoast's Best Graduation Caps for the Class of 2023
Townsquare Media
As the SouthCoast catches its breath from all of the recent college and high school graduations, we thought it would be fun to spotlight some of the creative graduation caps that we saw out there.
Before we get started, I realize that not every high school allows its students to decorate graduation caps. We have heard loud and clear about New Bedford High frowning upon the decoration of caps. If it makes you feel any better, we weren't allowed to decorate our caps when I graduated from my alma mater, St. John's Prep, back in the olden days before social media. Every school seems to have some rules surrounding graduation decorum, and often that is all part of the tradition.
This year, we saw a number of popular themes with the graduation caps.
Spongebob was in. We saw a number of "four years later" caps.
Another popular theme was "I already forgot everything" from Finding Dory.
Dory and Nemo were big this year, for sure.
Clueless, Hello Kitty and even Pitbull were also popular themes.
Inspirational quotes including, "I wanted to give up, but I remembered who was watching," were also quite popular.
A shout out to my daughter for creating her own "My Graduation Era" cap featuring her favorite, Taylor Swift.
Whatever your graduation cap looked like, whether it was decorated or simple and elegant, we wish you nothing but the best in your next chapter. You know the amount of work it took to get to where you are now. No one can take that from you.
You are officially a graduate.
Now, take a look at some of our favorites from around the SouthCoast.
SouthCoast's Best Graduation Caps Class of 2023
Here are some of our favorite graduation caps from the Class of 2023.
More From WBSM-AM/AM 1420