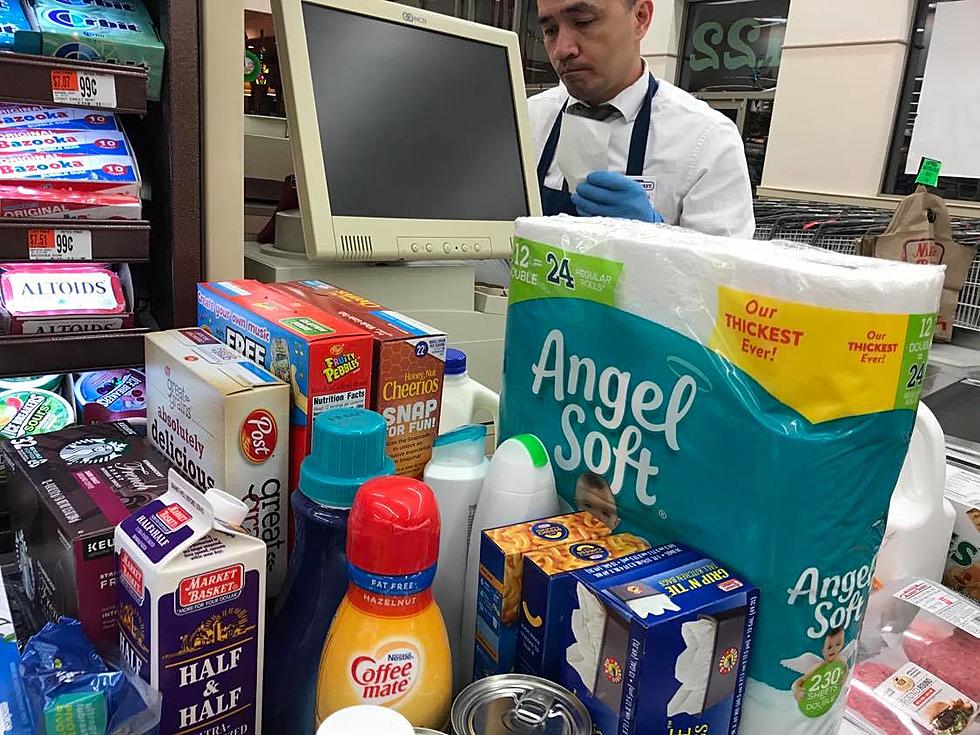 SouthCoast Shoppers 'Stunned' By Rapid Rising of Food Prices
Barry Richard/Townsquare Media
I will let the pundits debate why the cost of almost everything is going through the roof, but I think we can all agree that our cost of living is increasing seemingly without end.
Food, gasoline, home heating oil and gas, clothing, cars, travel, and more – there isn't much that has not been impacted by near-record inflation. Indications suggest we haven't seen the worst of it yet.
The most alarming increases have been in the price we pay for food. We can get along without a car. We can delay the purchase of most new clothing, and we can delay or cancel travel plans.
We cannot do without food, and if you are the head of a family, it is frightening to think that you might not have enough money to buy the food you need to feed that family.
A BMO Real Financial Progress Index survey finds that 42 percent of respondents have already begun to make changes in how they shop for groceries.
"This includes shopping for cheaper items, avoiding brand names, and buying only the essentials," according to the survey.
I asked a handful of folks at the New Bedford Market Basket what they thought of the rising prices. Most were "shocked" or "stunned" at how rapidly the prices have risen. Some told me they have begun to bypass certain items and are leaning more on generic brands.
The poll says, "Forty-six percent are either dining out less or consciously spending less while dining out." The survey also reveals that almost a third are driving less "to offset the soaring cost of gas."
According to the poll, "Thirty-six percent of Americans have reduced their savings, and 21 percent have reduced their retirement savings." It says, "Over 60 percent of those aged 18-34 said they had to reduce contributions to their savings."
Soaring SouthCoast Supermarket Prices
According to the U.S. Department of Labor's Consumer Price Index (CPI), nearly everything at the supermarket is up from where it was a year ago.
New Bedford-Area Shopping Carts, Ranked
Shopping carts on the SouthCoast can be hit or miss. Barry Richard visited many stores across the New Bedford-Dartmouth-Fairhaven area and came up with his ranking of the various retailers' shopping carts, from worst to best.
SouthCoast Supermarkets Then & Now
Supermarkets have come and gone along the SouthCoast. Here we take a look at some of the spots where markets once stood, and where people in New Bedford and beyond get their groceries in more modern times.
More From WBSM-AM/AM 1420