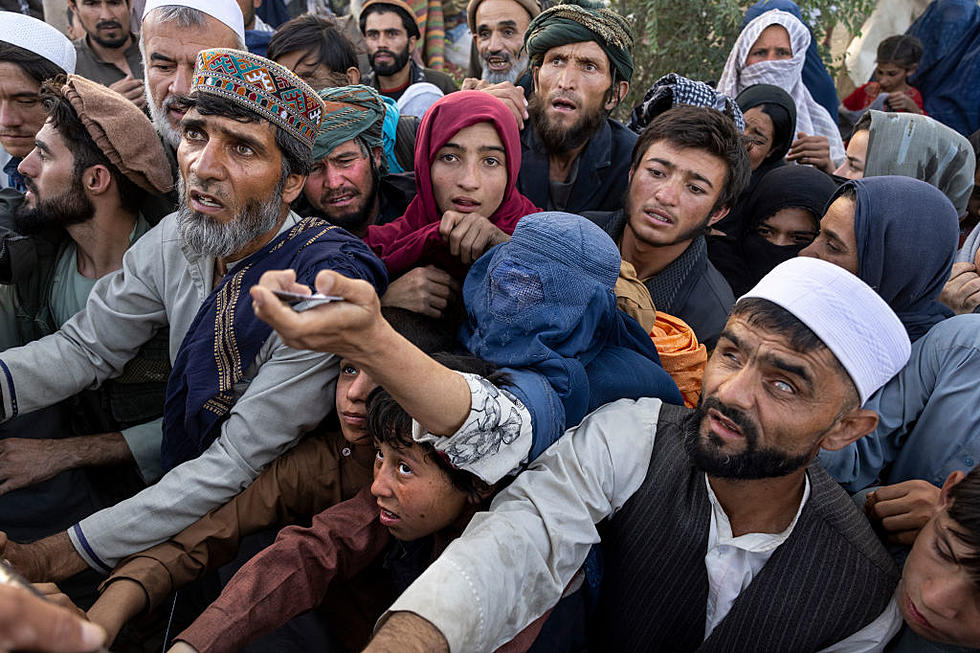 Six SouthCoast Troops Died In Afghanistan – What For? [OPINION]
Getty Images
On July 9 of this year, I wrote a piece praising Joe Biden's decision to withdraw American forces from Afghanistan. I regret it. Not because I don't believe our kids should come home, but because I endorsed Biden's plan without realizing that he in fact had no plan. I am sick about it.
Americans have been on the ground in Afghanistan for 20 years. It is the country's longest war. More than 2,400 American troops laid down their lives after volunteering to serve in Afghanistan to avenge the events of September 11, 2001. 
I thought driving the Taliban out of Afghanistan was the right thing to do at the time. Mission creep led to nation-building and we lost our way there. 
Massachusetts families have given 32 sons to the war effort, including six from Southeastern Massachusetts. They are:
Army National Guard Specialist Ethan L. Goncalo, 21, of Fall River

Specialist Anthony Andrews, 21, of Fall River

Massachusetts National Guard Sgt. Robert Barrett, 20, of Fall River

Sgt. First Class Jared C. Monti, 30, of Raynham

U.S. Marine Capt. Kyle R. Van DeGiesen, 29, of North Attleboro

Staff Sgt. Bruce A. Rushforth, 35, of Middleboro
Their families are left to wonder exactly what it was they gave their lives for. I wonder too.
When Biden announced it was time for American forces to come home from Afghanistan, he was echoing the sentiments of his predecessor, Donald J. Trump. Trump had a plan for a peaceful exit from Afghanistan that would have left the government in power and the Taliban in check. Biden didn't follow the plan Trump left for him. In fact, I'm not sure he even read it.
The evacuation of Afghanistan is an unmitigated disaster. It strengthens our enemies by showing America as a weak nation that is willing to break commitments to its allies. The evacuation of Kabul is by far worse than the evacuation of Saigon in 1975. That's quite an accomplishment, Joe Biden. 
Biden remained radio silent all weekend while crises were unfolding in Haiti and Afghanistan. He returned briefly to the White House on Monday afternoon to blame Trump and everyone else for the mess in Afghanistan – and then he left Washington to resume his vacation.
I have lost all respect for the President of the United States. I wish he would resign or be removed. Joe Biden has disgraced our great country. The time has come for you to go, Joe.
Please read about the Massachusetts Fallen Heroes Project.
Barry Richard is the host of The Barry Richard Show on 1420 WBSM New Bedford. He can be heard weekdays from noon to 3 p.m. Contact him at barry@wbsm.com and follow him on Twitter @BarryJRichard58. The opinions expressed in this commentary are solely those of the author.
NEVER FORGET: Images from 9/11 and the days after
More From WBSM-AM/AM 1420