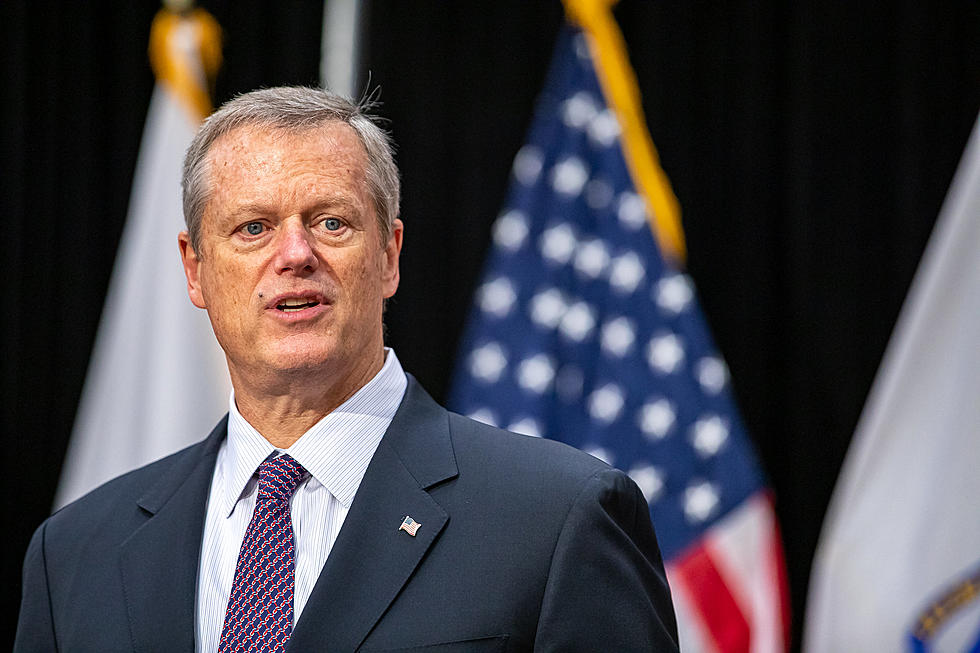 Should We Strip Baker of COVID Powers? [PHIL-OSOPHY]
Joshua Qualls/Mass.Gov
You've probably heard the expression, "The emperor has no clothes." It's a pronouncement  described by BookBrowse as "used to describe a situation in which people are afraid to criticize something or someone because the understood wisdom is that the thing or person is inherently good or important."
But the emperor having no clothes, in this case, is about stripping an administration of authority to issue statewide coronavirus orders.
Ohio lawmakers passed a bill that would ban Governor Mike DeWine and the Ohio Dept. of Health from ordering people to quarantine if they haven't been diagnosed with or exposed to COVID-19. Would you support a similar bill in Massachusetts?
The bill is intended to be a check on DeWine's authority, at a time when governors are issuing health orders intended to protect their citizens but while also facing criticism for eroding personal freedoms and causing catastrophic damage to their state's economies. We know this all too well here in Massachusetts.
I question how a nation that was conceived in and dedicated to individual liberty got so ensnared in the trappings of government. We live too much of our lives through the state.
So are you on the side of understanding the value of checks and balances, or are you of the position where our public health authorities need to be able to react quickly to a health crisis? Should we, through legislation, limit Governor Charlie Baker's ability to just offer up health mandates and COVID restrictions unilaterally?
Phil Paleologos is the host of The Phil Paleologos Show on 1420 WBSM New Bedford. He can be heard weekdays from 6 a.m. to 10 a.m. Contact him at phil@wbsm.com and follow him on Twitter @PhilPaleologos. The opinions expressed in this commentary are solely those of the author.
Enter your number to get our free mobile app
More From WBSM-AM/AM 1420