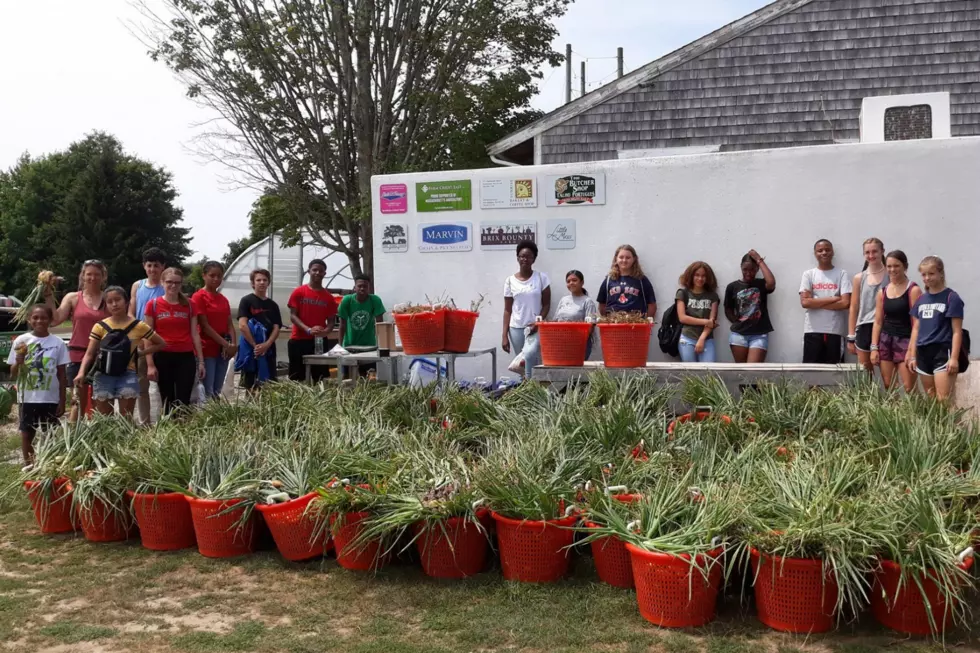 Sharing the Harvest Community Farm [Townsquare Sunday]
Sharing the Harvest Community Farm via Facebook
Sharing the Harvest Community Farm in Dartmouth is a non-profit community farm that was established in 2006 to help provide nutritious food to low-income families in the region. The farm is operated mainly by volunteers and for the past 14 years, it has provided more than 547,000 pounds of produce to people in need. The Sharing the Harvest Farm operates through YMCA Southcoast. Shonda Ryan stops by Townsquare Sunday this week to discuss the Share the Harvest farm, where their many volunteers come from, and their partners in helping to feed the hungry.
Townsquare Sunday is a weekly public affairs program heard every Sunday morning at 6 on 1420 WBSM. The program highlights individuals and organizations looking to make the Southcoast a better place to live. In addition to the radio broadcast, interviews can be accessed on wbsm.com, the WBSM App, and on YouTube at WBSM-TV.
If you have a public event, festival, or neighborhood activity you want to publicize, submit your information here. You can also send an e-mail to Jim Phillips at jim.phillips@townsquaremedia.com. This program can also be heard by downloading the WBSM app.
More From WBSM-AM/AM 1420