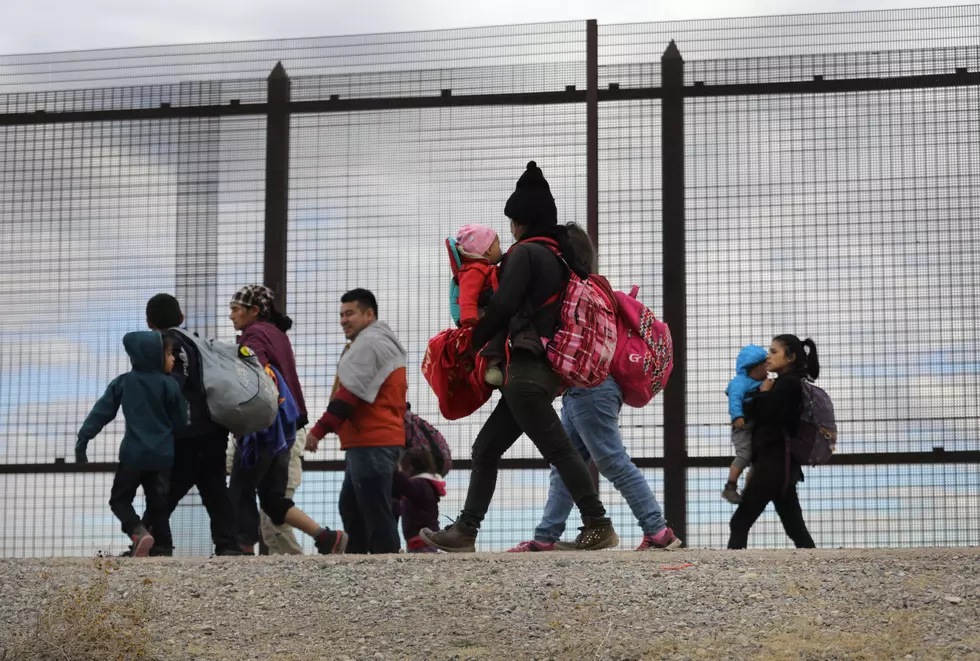 Sending Migrants to Sanctuary Cities Is Smart [OPINION]
Getty Images
Or maybe it isn't, depending on your political persuasion. President Trump is onto a good idea but it could backfire on the GOP.
The idea of sending illegal aliens and refugees to the communities that have publicly stated they want them seems like a fairly straight forward idea. They have no place to go specifically and there are locations and local governments that want them.
How is this idea controversial? Well, it is controversial because there is Trump Derangement Syndrome infested in some peoples' minds. Some of the people suffering from TDS are in Congress, local politics, and the media.
No matter what President Trump proposes, those suffering from TDS are automatically opposed to the idea, and they react like Chicken Little screaming the "sky is falling!"
For years, cities in Massachusetts, like Boston and Somerville, have declared themselves "sanctuary cities" for migrants living illegally in the United States. Boston Mayor Marty Walsh declared publicly that illegal aliens could live in his City Hall building in defiance of the federal government.
These sanctuary cities are a natural place for the federal government to ship illegal aliens and refugees. Why send them to a place they aren't wanted when there is a place that wants them?
But adding so many new residents to sanctuary cities in Democratic Party strongholds will also lead to a higher census count. The higher census count will lead to more seats in the House of Representatives for the Democrats, and in some cases, more votes in the Electoral College for Democrats.
The GOP should be happy with exposing the hypocrisy of the left on illegal immigration, but enacting the plan would be a long-term disaster.
Chris McCarthy is the host of The Chris McCarthy Show on 1420 WBSM New Bedford. He can be heard weekdays from 10 a.m. to noon. Contact him at chris.mccarthy@townsquaremedia.com and follow him on Twitter @Chris_topher_Mc. The opinions expressed in this commentary are solely those of the author. 
More From WBSM-AM/AM 1420