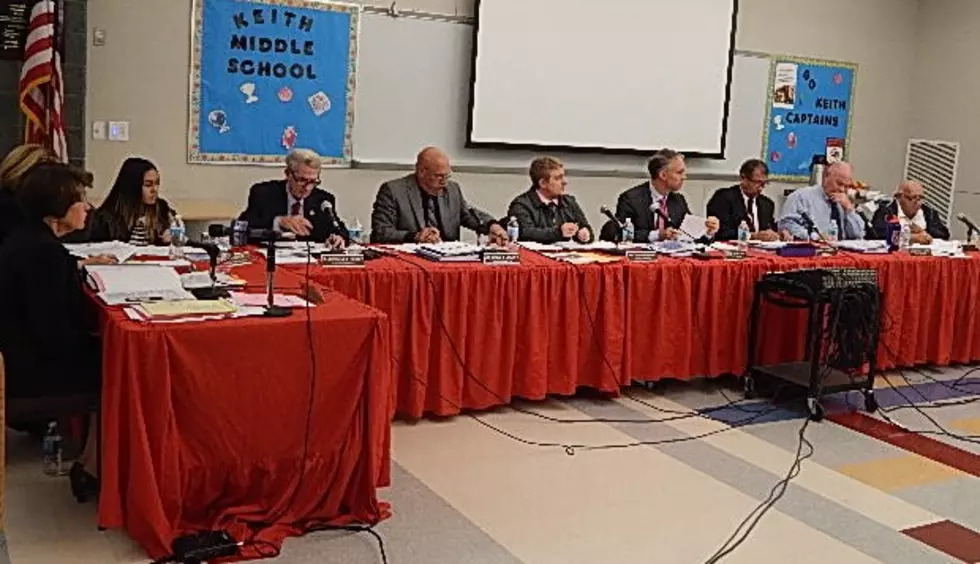 School Climate, Community Engagement Among Supt. Durkin's Top Goals
Jon Faria/TSM
New Bedford Superintendent Dr. Pia Durkin presented the School Committee with her goals for the 2016-2017 school year Monday night.
As always, building a safe and positive school climate is a top priority and Durkin said part of that will fall on the students themselves.
"Accountable really is the way we are trying to frame a responsibility level at which it is upon the students to be responsible and to make New Bedford proud at every venue they are," Durkin told committee members.
Also along lines of school climate, Durkin announced a pilot program among Pacheco Elementary School and Roosevelt Middle School to identify how students make the transition from fifth to sixth grade and what behavioral issues, if any, can be spotted and remedied.
Other goals revolved around improved student learning, increased use of data and better community outreach.
"To say 'we're having a meeting at XYZ School and please come' is simply not getting our parents as involved as we would like," Durkin said. "Number one, families have multiple jobs, multiple responsibilities, but also, I believe strongly where we are making headway is going where families are."
The district plans to partner with organizations including the YMCA, United Way, the Immigrants Assistance Center and church groups to better identify the best ways to meet with parents in the community.
Durkin is also hoping for greater participation in the district's community survey so that information can be used to fill in the gaps throughout the city's schools and students.
More From WBSM-AM/AM 1420