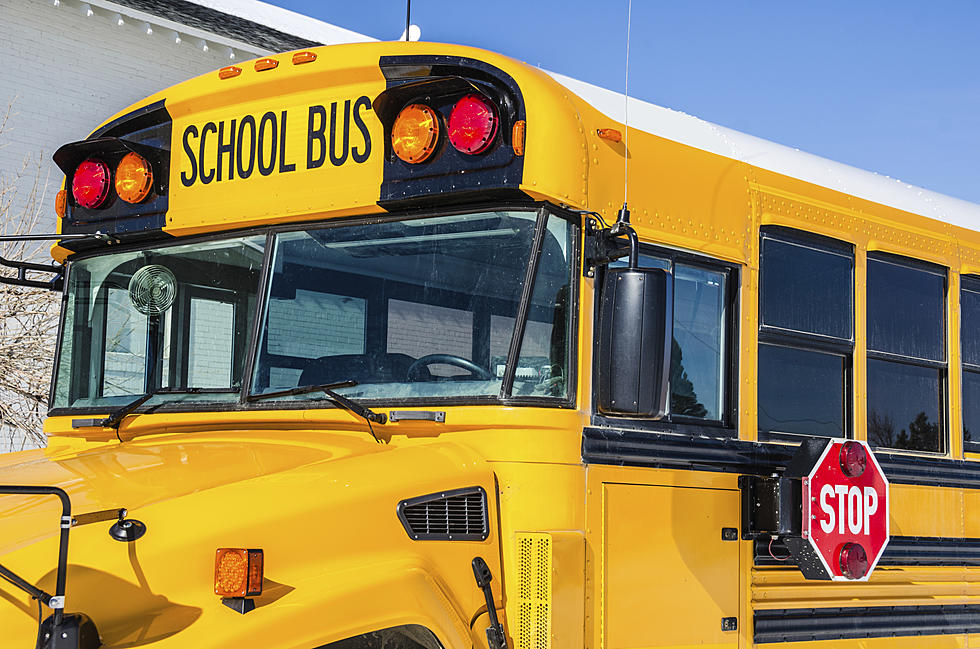 School Bus with 35 Passengers Crashes on Rt. 140 in Taunton
Getty Images/iStockphoto
A school bus loaded with passengers crashed this morning around 7:55 a.m. on Rt. 140 northbound near Exit 11 in Taunton. The crash also involved two trucks, according to Massachusetts State Police.
Two students and the bus driver, a 57-year-old Acushnet woman, were transported to Morton Hospital in Taunton with minor injuries.
State police say the bus was carrying 35 teenage students to Bristol County Agricultural High School at the time of the accident. According to a preliminary investigation, the bus was traveling in the left lane when a 2014 Isuzu box truck suddenly changed from the right to the left lane directly in front of the bus.
The bus struck the Isuzu box truck, which had changed lanes to avoid striking a 2016 International flatbed that had come to a stop in in slow traffic before the Rt. 24 split.
When the box truck swerved, it also swiped the flatbed, driven by a 34-year-old New Bedford man. The flatbed driver was not hurt. The driver of the box truck, a 21-year-old New Bedford man, and his passenger, a 34-year-old New Bedford woman, both escaped injury.
The driver of the Isuzu box truck was cited for following too closely and for making an unsafe lane change.
The scene was cleared by 9:26 a.m.
The box truck is owned by CTWOS Construction of New Bedford, and the flatbed owned by Robert Bates, Inc., of Mattapoisett. The school bus is owned by Amaral Bus Company of Westport.
Enter your number to get our free mobile app
More From WBSM-AM/AM 1420