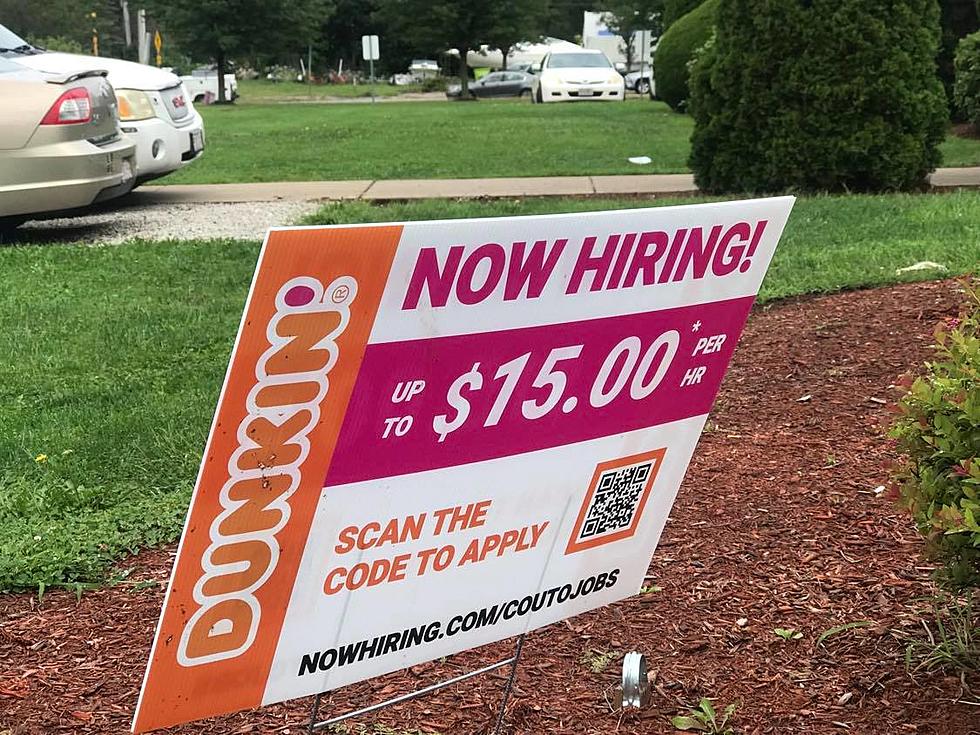 A Rude Awaking Awaits Many Massachusetts Unemployed [OPINION]
Barry Richard/Townsquare Media
An estimated 303,590 Massachusetts residents collecting enhanced unemployment benefits under the federal government's COVID relief programs are in for a rude awakening this week when those benefits expire.
The Executive Office of Labor and Workforce Development says as of August 14, there were 363,882 people in Massachusetts collecting unemployment benefits. Most of the claimants were receiving the enhanced federal benefits. All of that comes to an end at the end of this week. Many are going to wish they had begun looking for a job sooner rather than waiting until the last minute.
The State House News Service reports, "Only the 60,292 claimants in the state's traditional unemployment insurance programs will continue collecting benefits." In other words, yikes! It's time to panic, and a lot of folks are panicking right about now.
All summer long, we've seen businesses advertising job openings, with many offering ridiculous pay, benefits, and in some cases, signing bonuses to attract needed workers. I don't know whether the beach was too much of a distraction for some unemployed folks or if they were betting the benefits would be extended, but here we are.
The State House News Service reports Governor Charlie Baker has proposed spending American Rescue Plan Act money to fund a $240 million workforce training program. The Massachusetts Legislature has been cool to the idea so far.
No one about to lose their benefits should be shocked, and it's tough to feel sorry for them. They knew the end was coming, and yet they waited until the last minute to begin looking for a job. Finding the perfect opportunity has suddenly become much more difficult. I suspect that some of the plum incentives for flipping burgers will dry up as more people re-enter the job market.
Good luck! I hope everyone lands on their feet.
Barry Richard is the host of The Barry Richard Show on 1420 WBSM New Bedford. He can be heard weekdays from noon to 3 p.m. Contact him at barry@wbsm.com and follow him on Twitter @BarryJRichard58. The opinions expressed in this commentary are solely those of the author.
Beware of These 50 Jobs That Might Vanish in the Next 50 Years
More From WBSM-AM/AM 1420