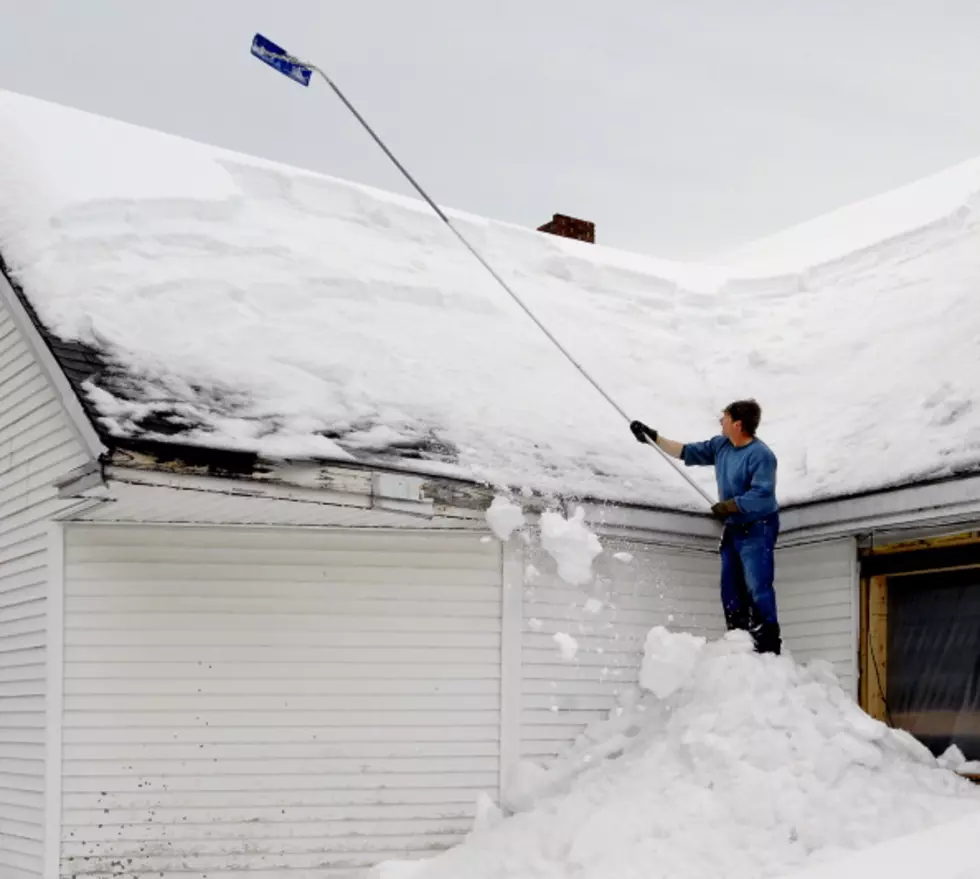 Removing Snow From Roofs Easier Said Than Done
Snow rake used to remove snow from roof / Photo by Gordon Chibroski/Portland Press Herald via Getty Images
Snow-covered roofs are prompting a lot of concern in Massachusetts, where as much as nine feet of snow has fallen in recent weeks.
Diane Medeiros of New Bedford is concerned about a section of flat roof on her house....
She estimates there is three to four feet of snow on the roof, but so far she's been unable to find anyone to do the work.
Jason Couto of Couto Construction in New Bedford says his office has been deluged with calls from people wanting to get snow off their roofs and he's booked solid right now.
More From WBSM-AM/AM 1420