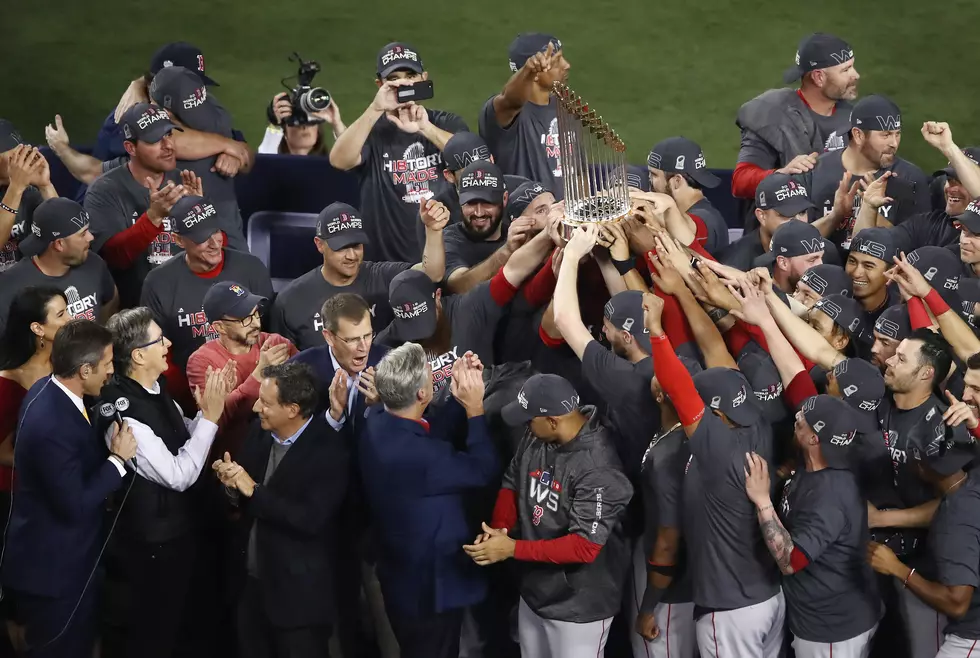 Red Sox Nation Disrespected by MLB [OPINION]
Getty Images
The 2019 season got off to a rough start for the Boston Red Sox, who got their butts handed to them in Seattle on Thursday night. Not to worry fans; Boston lost the opener last year and went on to win 108 games and the World Series.
There were a few glaring defensive missteps on Opening Night and Chris Sale pitched one of his worst games ever, but other than that...
What was most troubling for Red Sox Nation, besides the fact that Opening Night was an ESPN game, was that the Sox opened the season on the road. On the West Coast, no less. Why? It's going to be a long week and a half.
Don't you think the World Champion Boston Red Sox should have opened the season at Fenway? Seems to me Major League Baseball is disrespecting our boys. There should have been a flag raising and ring distribution ceremony before hometown fans on Opening Night. Anything less is just downright face-slapping stuff.
In addition, no reigning World Series champs should ever have to open the new season on ESPN. That is the ultimate in disrespect for the fans. A much better alternative is to catch the game on the radio on 1420 WBSM with Joe Castiglione.
Barry Richard is the host of The Barry Richard Show on 1420 WBSM New Bedford. He can be heard weekdays from noon to 3 p.m. Contact him at barry@wbsm.com and follow him on Twitter @BarryJRichard58. The opinions expressed in this commentary are solely those of the author.
More From WBSM-AM/AM 1420