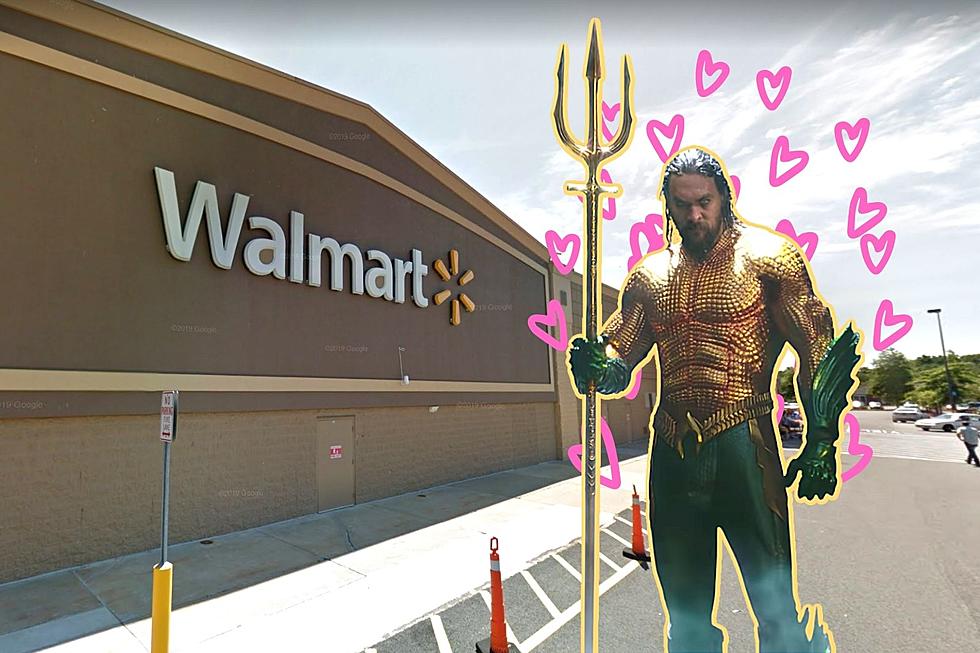 Raynham 'Aquaman' Hopes He Didn't Miss Out on Love Connection at Walmart
Google Maps & Flashback FM via Youtube
It's Valentine's Day and I want to play Cupid. Everyone deserves to have a Valentine, and from the sounds of this missed connection on Craigslist, this Raynham man almost had one, so let's help him find his dream girl.
On Sunday, this man went to the Walmart when he was approached by a lovely woman.
"You stopped me…and asked if anyone has told me that I look like Jason Mamoa," read the man's post.
Sounds like this woman was putting out the bait for him to hook onto, but he was afraid of coming on too strong.
"I probably should have exchanged numbers with you, but I tried to be a gentleman," he said. "You were a very pretty girl with a great personality."
Valentine's Day is almost over, but I hope it's not too late for this Aquaman lookalike. First of all, if he truly does look like Jason Mamoa, then I will go out on a limb and say that this mystery woman would look forward to his phone call.
Second of all, he gets brownie points for being a gentleman and being conscious of his actions.
A man with manners and good hair? Sounds like a win to me.
'Aquaman' ends the post with, "I know this is a long shot, but if you see this, reach out."
If you were the woman at Walmart in Raynham on Sunday who shot your shot, I'm here to tell you that you didn't miss. Your Jason Mamoa doppelganger is waiting for you on Craigslist.
Have Fun and Be Flirty With These Low-Pressure Date Ideas
Not every date has to be the most romantic, stare-deeply-into-each-others-eyes date ever. Sometimes you just want to have some fun and get to know each other. So when you want to keep things casual and have a good time, these local date options may be the way to go.
More From WBSM-AM/AM 1420