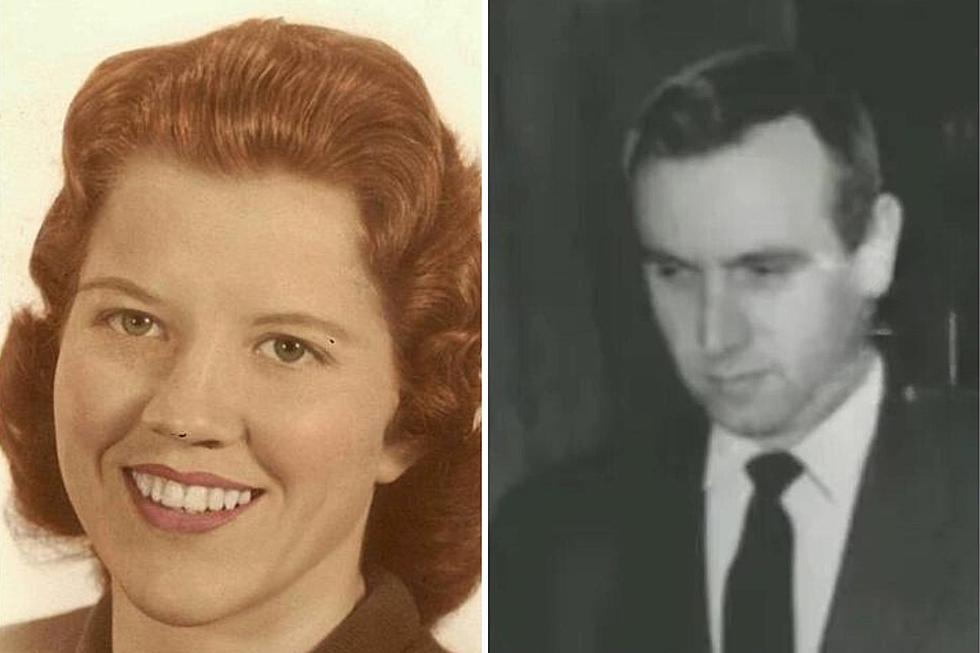 Provincetown's 'Lady of the Dunes' Case Officially Closed
Courtesy FBI Boston; Massachusetts State Police
PROVINCETOWN (WBSM) — The Cape and Islands District Attorney announced today that he is officially closing the investigation into the death of Ruth Marie Terry, better known for decades as "The Lady of the Dunes."
The official ruling is that Terry's husband Guy Muldavin was responsible for her death. Muldavin passed away in 2002.
Terry was identified as "The Lady of the Dunes" on October 31, 2022, more than 48 years after her naked body – with jeans neatly folded nearby – was located in the dunes of the Cape Cod National Seashore one mile west of Race Point Road in Provincetown on July 26, 1974.
At the time of her identification, "The Lady of the Dunes" was the longest a homicide investigation had gone unidentified in Massachusetts.
When Terry's body was initially found in 1974, it was discovered she died from blunt force trauma to the skull, but Provincetown Police were able to get little answers as to the cause or her identity. In 1982, the police chief requested the case be turned over to Massachusetts State Police.
While the body was sent to a cemetery to be buried, the skull remained in police custody and in later years had undergone DNA testing. It was the testing of a portion of the jawbone in 2021 that led to the remains being identified as those of Ruth Marie Terry. She was 37 years old when she was killed.
State Police learned Terry was married to Guy Rockwell Muldavin in either 1973 or 1974, traveling after their wedding and stopping in Tennessee to visit Terry's family. The couple traveled during the summer of 1974, and when Muldavin returned from that trip, he was driving what was believed to be Terry's vehicle, and had indicated to witnesses that she had passed away.
Muldavin told Terry's brother they had a fight during their honeymoon and he had not heard from her again. According to Cape and Islands District Attorney Robert J. Galibois, Muldavin was also the prime suspect in the disappearance of one of his wives and a stepdaughter in the Seattle, Washington area in the 1960s.
He was also known to use the aliases Raoul Guy Rockwell and Guy Muldavin Rockwell.
Galibois said that based on the investigation, it has been determined that Muldavin was responsible for Terry's death in 1974.
Massachusetts Unresolved Cases Playing Cards
Playing cards are being distributed to inmates in Massachusetts correctional facilities depicting the victims of unsolved murders and disappearances in the hopes that some inmates may recognize them and help bring closure to their cases.
List of Bristol County Missing Persons
Some left in the heat of a family argument and haven't been seen since, others were lost at sea and their bodies never recovered. Some have been gone for a few decades, others a few years. One is Bristol County's most wanted fugitive. Here are all the people who have vanished from Bristol County without a trace.
More From WBSM-AM/AM 1420