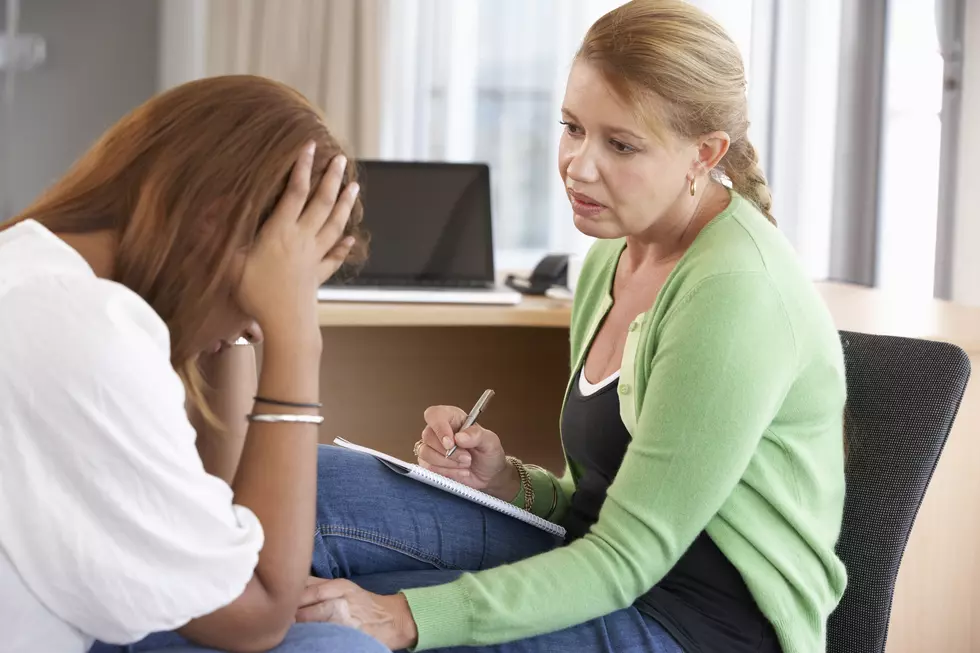 Promising Depression Treatment Without Drugs [PHIL-OSOPHY]
Getty Images/iStockphoto
I haven't met one person who hasn't had a depressive event at some point in their life. That's normal, however; there's something else called clinical depression that is the more severe form of depression, not caused by the death of a loved one, for instance.
People who suffer from clinical depression hope for the best with a combination of counseling and antidepressant medications. For some, that works successfully, but for others, it may take years of trying many different drugs with little progress and a lot of side effects. If you suffer from clinical depression and antidepressant drugs have not been working for you, then this may interest you.
Recently, I saw Dr. Jonathan Schwartz, a revered psychiatrist with a local practice, who was telling me about an FDA approved treatment for depression that he's been using for the last three and a half years. It's painless, non-invasive, uses no drugs and is having favorable results in the majority of his patients. It's called TMS, Transcranial Magnetic Stimulation, that uses magnetic fields to stimulate nerve cells in the brain to improve symptoms of depression. TMS is typically used when other treatments haven't been effective.
Depression is a treatable condition, but for some, standard treatments aren't beneficial. Dr. Schwartz invited me to sit in a mapping session that locates the prefrontal cortex of the brain. It was painless, as is the treatment, and all I saw was a very mild twitching of the fingers or thumb. Once it was located, then treatment begins that administers repetitive pulses to the area of the brain that controls depression and mood swings. It uses the same method as an MRI.
I asked Dr. Schwartz to join me on the air to discuss this promising treatment that's covered by most insurance and Medicare. I was amazed that local listeners called in to ask great questions about TMS. If you'd like to learn more about this, you can call (508) 997-6091 ext. 103 and leave your name and phone number or go to neurostar.com.
All the information, content and personal thoughts in this opinion piece is for informational purposes only and not intended to serve as a substitute for the consultation, diagnosis and/or medical treatment of a qualified physician or healthcare provider.
It's never too early or too late to work towards being the healthiest and happiest you.
Phil Paleologos is the host of The Phil Paleologos Show on 1420 WBSM New Bedford. He can be heard weekdays from 6 a.m. to 10 a.m. Contact him at phil@wbsm.com and follow him on Twitter @PhilPaleologos. The opinions expressed in this commentary are solely those of the author.
Enter your number to get our free mobile app
More From WBSM-AM/AM 1420